After swerving people into thinking that we were going to get one character, Respawn Entertainment has introduced us to the next Apex Legends character. Revenant will be a haunting cybernetic assassin that you'll have to contend with and learn how to control. You'll also be getting a new weapon called The Sentinel, which is a new bolt-action sniper rifle. The Battle Pass this time around will feature more than 100 exclusive items including Legendary skins, Apex Packs, Loading Screens, and Music Packs. Those of you who are competitive, Respawn also announced the Ranked Series 3. This will include new six-week splits, a new Master Tier (featuring the top 500 players by platform) and more. Enjoy the latest Apex Legends trailer and things are about to get bloodier.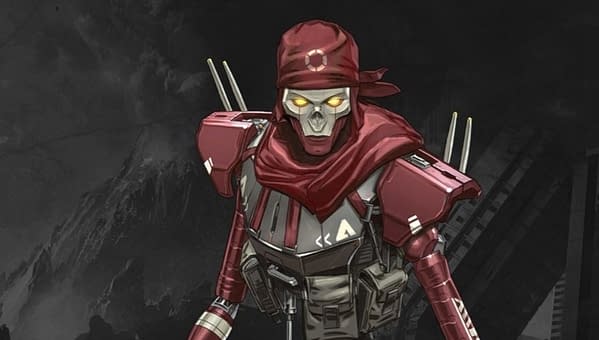 Revenant used to be human. He was the greatest hitman the Mercenary Syndicate ever had. But when his programming eventually failed, he saw what Hammond Robotics had turned him into: a walking nightmare of steel and vestigial flesh. The return of Hammond Robotics to the Outlands has renewed his thirst for vengeance, and he won't stop until they're all dead. Of course, he doesn't mind eviscerating a few Legends along the way.
Enjoyed this article? Share it!