Posted in: Ashes of Creation, Games, Indie Games, Intrepid Studios, Video Games | Tagged: Ashes of Creation, Intrepid Studios
---
"Ashes Of Creation" Will Launch Their Alpha In 2020
The first week of January marks some cool news from Intrepid Studios as they will be releasing the Alpha for Ashes Of Creation in 2020. The creative director put out a post talking about the year they just had and the year ahead. Within it, they discuss their plans for their Alpha release, which they're calling Alpha One. We have some of the details below, but we know when it comes, it will be available to the public with no NDA's attached. We'll see what changes in Ashes Of Creation when it comes out, but right now, there's no release schedule attched. We have a lot of work ahead of us. In 2020, we will be inviting you into the Alpha One test phase where you will get to experience the systems and mechanics of the MMORPG we have all been waiting for. We are excited for all of the data this will provide us with and cannot wait to make the iterations necessary to create the MMORPG of our dreams. The Alpha One experience will not be under NDA, so our glorious community will be able to watch along as our Alpha One testers take their first steps into Verra.

Additionally, 2020 will see the public testing of our Castle Siege mode in Apocalypse, where players will be able to experience our objective-based warfare, siege weapons, and destruction systems that will be employed in the MMORPG.

As we continue development, we will be working to always improve our communication with our amazing community. In 2020, you can look forward to new blogs on classes, node types, freehold buildings and equipment. As well as, more in-depth videos that showcase a whole host of systems our Alpha One players will be experiencing in their testing.
---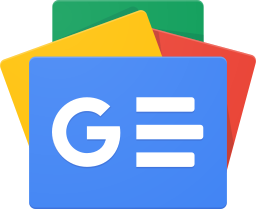 Stay up-to-date and support the site by following Bleeding Cool on Google News today!