Bannermen Receives a New Trailer Along With a Release Date
2tainment GmbH and Pathos Interactive have released a brand new trailer for their upcoming strategy game Bannermen, complete with a release date. If you're not familiar with the game, it's kinda been hovering under the radar as a real-time strategy title that has you fighting as the people in a kingdom under a terrible reign, filled with battles and magic. The game is currently set to be released on February 21st for PC, but for now, enjoy the trailer.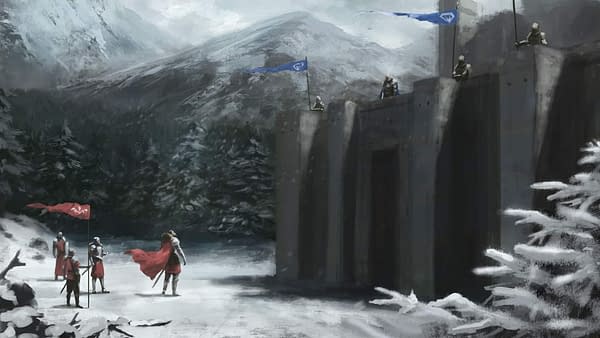 Bannermen takes place in the realm of Valtoria, a low-fantasy medieval world ravaged by decades of war, starvation, and natural disasters. Players take on the role of Lord Berrian trying to recapture his kingdom's former glory, finding and rallying bannermen to battle against a host of tribes and the dark Lord Karthor. By utilizing nature powers — a core feature of Bannermen — players can leverage natural phenomena such as lightning strikes to electrocute armies, take advantage of dust storms that limit vision to sneak past enemies, and much more. With a fully story-driven campaign, each mission contains varied gameplay and challenges designed to push the narrative forward. Bannermen also provides online multiplayer modes with matchmaking and ladders.