Pearl Abyss has added a new update to Black Desert Mobile this week that brings in an advanced battlefield with the Secret Shultz Fortress. The update also comes with the new and improved enhancement system, Awakened Enhancement, which should help players get the levels they wish to achieve a little faster than before. You can perform Awakened Enhancement on gear that is Mystical-grade or higher and with an enhancement level of +40, and you can collect Black Stones from the Refinery in the Camp and then use them towards the creation of Pristine Black Crystals. You can read up on the full patch notes here, which also fixed a number of bugs and issues players have been dealing with for the past few weeks. Enjoy deep-diving into the new battlefield, which you can read a little bit more about below.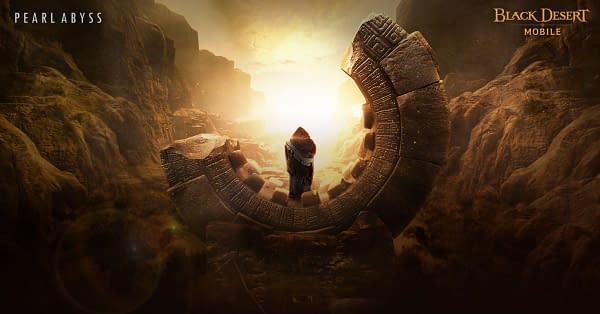 Awakened Enhancement – With awakened enhancement, Adventurers can now enhance their gear above level 40 with Pristine Black Crystal. Each enhanced weapon or piece of armor gives the player more attack and defense points. You can craft a Pristine Black Crystal in the Refinery with Black Crystal or Black Stone. But be careful – the higher the level of enhancement, the lower the success rate of awakened enchantment is. Advice of Valks helps increase the success rate.

Secret Shultz Fortress – Secret Shultz Fortress in North Mediah is the battlefield for the most powerful Adventurers in Black Desert Mobile, with even more amazing rewards and top-level loot. Adventurers who check out the Shultz Supply Sack can also find a plethora of rare and valuable items. If you're looking to battle against higher level players for even more loot, this battlefield is the place for you. But it is advanced, so be sure to hone your skills before you enter.
Enjoyed this article? Share it!