Captain Price From Call Of Duty is Doing Charity Shoutouts
How would you like to get a shoutout from Captain Price himself from Call Of Duty: Modern Warfare? You can for a great cause. Activision and Infinity Ward announced today on Twitter that they have partnered up with Cameo to give you a chance at getting a personalized recording from the Captain, with all the proceeds going to charity. Essentially breaking the fourth wall for players and giving them an experience that few would ever get the chance to live out by having him on their phone give a personalized message. All you have to do is go to this link and select from one of the options we have listed for you below at the price they're offering it at. All of the proceeds will go to support the Call of Duty Endowment, which is designed to help veterans find work using their skills they obtained through the military.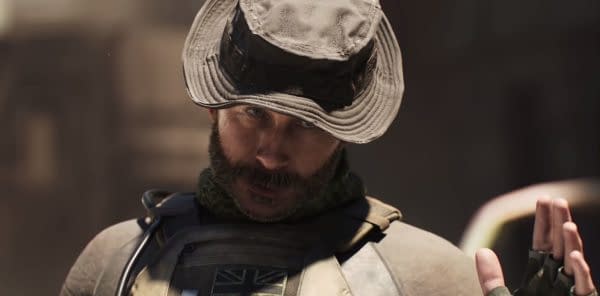 What: Fans who sign up for a Cameo can engage with Captain Price and ask for a personalized cameo — congratulations on birthdays, anniversaries, a shout out. Whatever the target, Captain Price will deliver.
Who: Every fan is invited to participate by requesting a Cameo from Captain Price along with their custom message. Captain Price will record his responses while boots on the ground in the city of Verdansk, including some special shout-outs to streamers and celebrities who play Call of Duty.
When: The fight against Captain Z is ramping up, so Captain Price will infiltrate Cameo on May 29 for a limited time while supplies last.
Why: Every cent spent on Cameo is in support of charity, with both Cameo and Activision Blizzard dedicating all proceeds to help veterans land high quality jobs by way of the Call of Duty Endowment. Cameos will cost $141 — in honor of the grizzled iconic SAS commander of Task Force 141.