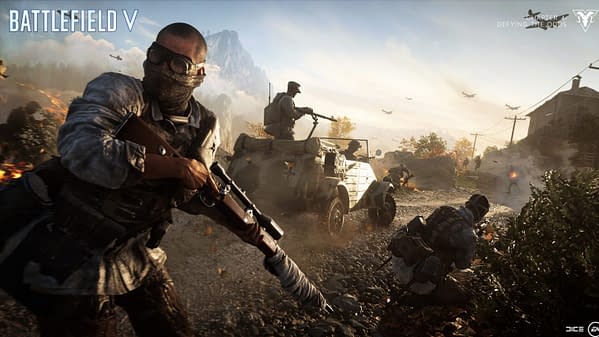 Battlefield V has been available for nearly a year now, but there are still folks out there who haven't given it a try.
If that's true for you, EA wants to court you. Battlefield V is about to have three separate free trials for PC players throughout October. Every weekend will focus on a different single multiplayer mode with a few maps available to choose from. If single-player is more your speed, you can play the entirety through all three weekends.
The three free-play opportunities begin this weekend, and run from October 10 through October 13. The first event will focus on Rush, which you can play on the newly-released Operation Underground map as well as three others. From October 17 through October 20, the attention will shift to Conquest. You can play it through Operation Underground again as well as a select few other maps. Finally, October 24 through October 27 will focus on Grand Operation mode.
Most importantly, any progress you make during these free weekends will carry over to the full game if you decide to buy the game – but EA is really trying to make sure you play it whether you buy it or not. You can also count on a series of rewards for deciding to join each session, like additional weapons and gadgets. It behooves you, even if you plan on buying the game after the free sessions are over, to go ahead and participate. That way, you get a bunch of free stuff for the trouble.
Call of Duty: Modern Warfare releases at the end of the month. This is probably a deliberate bid on EA's end to drum up interest in its shooter once more. After all, Modern Warfare will be usurping so many players' time soon enough.
Enjoyed this article? Share it!