Could "Red Dead Redemption 2" Be Headed To The Switch?
Rockstar Games hasn't exactly had a great release record when it comes to Nintendo consoles, but Red Dead Redemption 2 might change that soon. The last frontier for the company to release the game would be on the Nintendo Switch, which up until now there have been zero signs of it happening. But dataminers have discovered something that could be the prelude to an announcement. A Twitter account called @TezFunz2 pointed out on their feed and on Reddit that there is a texture within the coding of the game for a Nintendo Switch controller. Its int he same design as some of the other graphics within the game, meaning it could possibly be an addition that was in the works while porting over the PC version.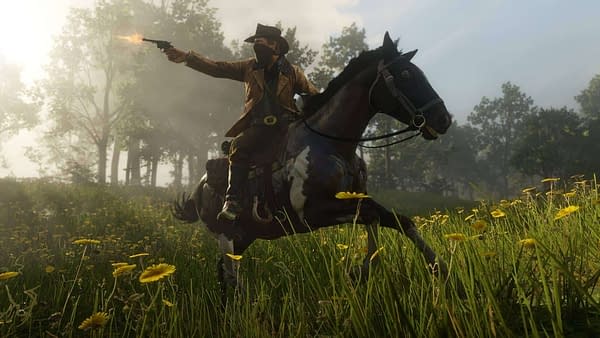 While the image has gained some traction, we do need to point out this hasn't been verified by anyone else and could be a total ruse. If the image does exist, we think the solution is a lot simpler than that. As you know, it is possible to link the Switch Pro Controller up to your Steam account. So the image could very well be there in case someone decides to use the Switch controller rather than a different version. So while it's nice to dream about seeing Red Dead Redemption 2 on a Switch, we're thinking this rumor is unlikely and won't happen.