Online retailers have helped leak more release dates than any gaming insider in the past decade, and the latest game to possibly join that list is The Last Of Us Part II. A Slovakian retailer called ProGamingShop posted a new listing for the game this week on their website, and just in case that link gets deleted, we took a photo of it for you below. The listing has a release date of September 29th, 2019. It also comes with some intriguing cover art that, quite honestly, looks like it's going to be the final cover.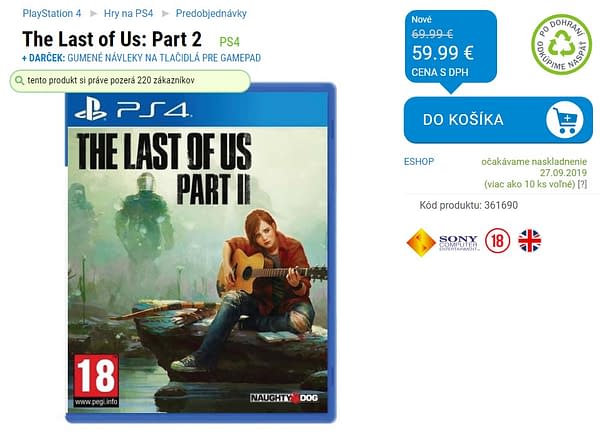 While it wouldn't shock us to see the game get pushed back like a lot of PS4-exclusive titles have been over the past couple years, we're guessing the date is official which would make it one of the biggest releases for Fall 2019 and avoid the holidays altogether. But let's be real, we're probably not going to get any confirmation on The Last Of Us Part II from Sony or Naughty Dog until E3 2019 this year, so until then, we just have to assume this release date is tentative.
Enjoyed this article? Share it!