While Techland is holding out their next game for the next generation of consoles, the original Dying Light is getting some crossover content. The devs will be adding Left 4 Dead 2 content into the game this weekend with a four-day crossover event. Thinks kicked off on Thursday evening with a bunch of free DLC. Check out some of the finer details here along with the trailer.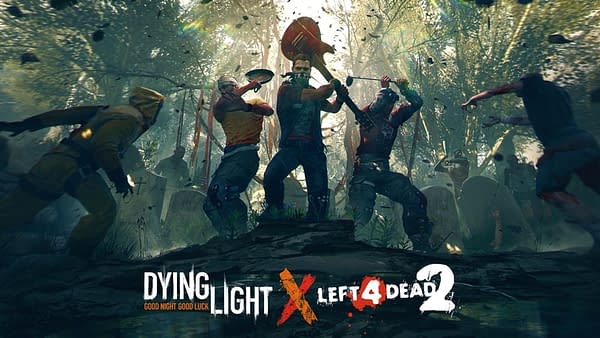 In this four-day event commencing October 24, 2019, Zombie slayers will experience an increased number of Virals, waves of attacking hordes, an intensifying fight for survival, along with an increased amount of guns and ammo at your disposal. Those who complete the challenges will be rewarded with three event exclusive Gold blueprints that will let them craft the following iconic Left 4 Dead 2 weapons (Electric Guitar, Frying Pan, and Golf Club) to use in Dying Light. The four day event starts on October 24th, and will be available for both PC and console players. After the event concludes the standard blueprints for the Left 4 Dead 2 weapons will be available as a free DLC.
Enjoyed this article? Share it!