Fortnite's Season 9 launched and the S9 Battle Pass is now available on all platforms, including mobile. The update includes an updated map, some wind transportation, and new points of interest, so your Battle Royale matches will be a little different going into Season 9 than they were in Season 8.
The biggest change you'll notice in Fortnite with the start of Season 9 is the rebuilt Tilted Towers, which are now called "Neo Tilted the Mega Mall." Neo Tilted is a futuristic city scape with a shopping mall, so naturally, it's hard to miss on the rest of the Fortnite island.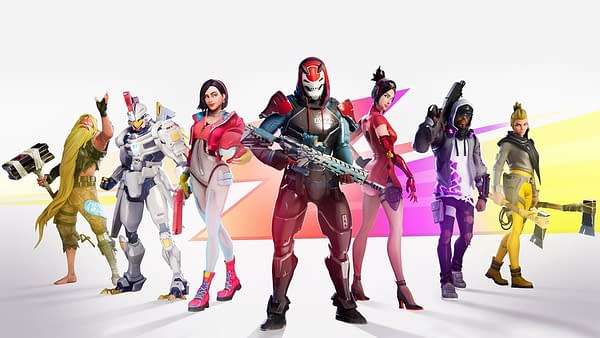 Battle Royale will also have a new mode of transportation in Season 9 with "Slipstream" wind transport, which is basically a wind tunnel that whisks you around the map. Battle Royale also got a Combat Shotgun to balance out the loss of several other items like the Pump Shotgun and Thermal Assault Rifle.
For those who enjoy the Creative Mode, you'll be able to build structures like those seen at Neo Tilted as well as the more traditional ones. Creative also got some new customisation options like the Hover Platform, an advanced Creature Manager system, and all new islands to build on.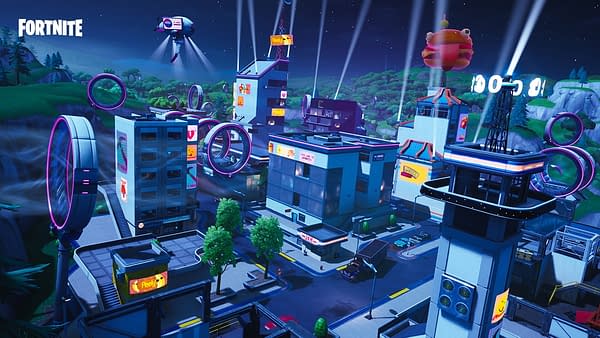 Save the World mode also got some changes with Season 9 as it now includes a new Wargames gameplay type and some new story quests.
Fortnite is available now on Xbox One, PS4, PC, Nintendo Switch, iOS, and Android.
You can read up on all the S9 changes to Fortnite in the patch notes here. Or check them out in action, as well as preview the Battle Pass rewards, in the trailer below.
Enjoyed this article? Share it!