E3 2019 Revisited: Checking Out The Latest Gear From GAEMS
One of the stories we forgot to revisit from E3 2019 was a special visit we had with GAEMS before the convention even started to check out their latest gear. If you're not familiar with this company, they specialize in mobile gaming on a grander scale. And by grander, we mean portable consoles complete with a monitor and reinforced carrying cases. If you are a hardcore gamer, tournament player, or just someone who needs to play a real console whenever you're on the go, this is the company you need to be talking to. For you WWE fans, if you enjoy Austin Creed (aka Xavier Woods) and his channel Up Up Down Down, this is the gear they're using when they travel around and record matches live at arenas when they're not wrestling. But getting back to GAEMS, the big item they brought to E3 this year was the Guardian Pro XP.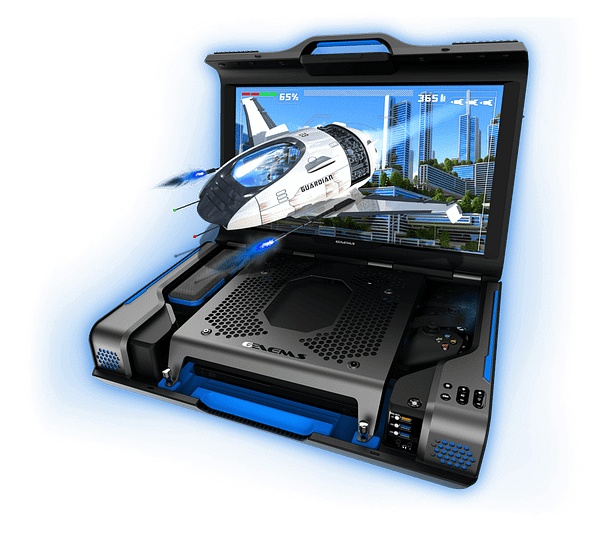 This one is a beast as it has an industrial-grade hard-shell case with an integrated Picatinny Rail system for mounting cameras, mics, lighting, etc. in case you're a streamer. The system is contained inside a 24" Quad HD IPS AUO gaming panel, with a Proprietary Dynamic SoundStage 12W power amp, chambered 9W speakers, passive subwoofers, and a Surround Processor. Basically, as close to a mini home theater unit as possible. As far as media inputs go it has a media center with HDMI 1.4 Input, a 3.5 Headphone Jack, a high-speed USB Hub Port with three separate ports to use (1x USB 3.0@1.8A & 2x USB 3.0@0.9A). You got an external HDMI output along with am HDMI 1.4 cable, powered by am AC 100v-240v/DC, 19V, 4.74 Amp Power adapter. The monitor is 23.45" w x 16.9" d x 4.79" h. The unit doesn't come with a console, you have to throw your own in. But it is compatible with Xbox One S, Xbox One X, Ps4, PS4 Pro, PS4 Slim, and accord to the specs it can fit some Micro ATX PC hardware.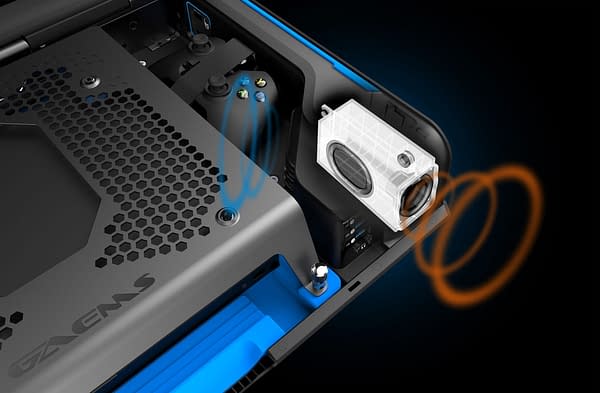 You can read more about the Guardian Pro XP on their IndieGoGo page, as GAEMS is working to have this produced and working later this summer. We thought this case was simply awesome and worth checking out if you're into being this kind of gamer.