The Games For Change Festival has released its 2020 festival lineup, letting fans know what they have in store for the online event. Like a lot of events these days, the physical event was scrapped due to COVID-19, and now will take place as a virtual event from July 14-16th, 2020. We have some of the details below, and you can read the full program here.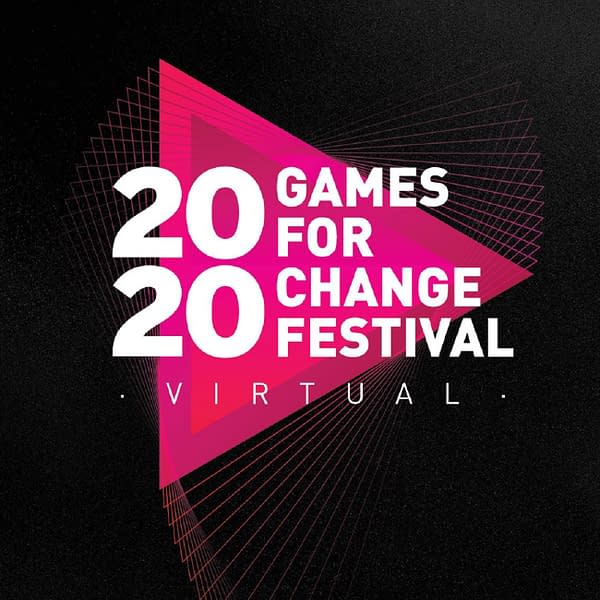 "Now in its 17th year, the Games for Change Festival has become a center point for striving to solve today's most urgent problems – bringing together technologists, advocates, academics and government officials," said Susanna Pollack, president of Games for Change. "As the world grapples with a pandemic, justice, mental health and inclusivity – the Festival will explore how games and immersive media drive accessibility for all, offer alternatives to pharmaceutical medicine, tackle social injustice and create caring online communities."

Festival speakers come from every discipline, including Dan Ayoub (Microsoft), Daniel Kelley (Anti-Defamation League), Gordon Bellamy (Gay Gaming Professionals/USC), Dr. Brennan Spiegel (Cedars-Sinai Health System), Jaron Lanier (Microsoft), Mia Tramz (TIME Magazine), Mimi Ito (Connected Learning Lab), Chris Milk (Within), Yennie Solheim (Niantic), Katie Salen (UC Irvine), Laura Higgins (Roblox), Jesse Schell (Schell Games), Oliver Palmieri and Anthony Kozak (Ubisoft), Rob Lowe (LEGO Ventures), and the youngest speaker and VR superstar, 17-year-old Winston Matthews.

Health & Wellness

Winning Against Pandemics
Games to Train Healthcare Force
Gamifying Social Distancing
A New Era of Experimental Medicine
Designing One-Button Games for Accessibility

Games for Learning

Democratizing Games Creation With Dreams
What Teens Tell us About the Role of Games During COVID-19
Exploring Indigenous History in When Rivers Were Trails
Making Video Games for Autistic People
Rapid Adaptation: Lessons from 100 Years of Gamified Learning

Civics & Social Issues

Building Bridges to Fight Hate in Games
Resilient Cities, Play and the Return to Public Space
You Are Here: Using Game Design to Empower Underserved Youth
Accelerating Acceptance through Transgender Representation
Creating Caring and Care-full Online Play Communities

XR for Change

Exploring Digital Rights: Data Sovereignty in XR
Access for The Future of XR
Holograms in the Age of Social Distancing
VR Brain Training for Mental Fitness
Changing Narratives with Immersive Storytelling
Enjoyed this article? Share it!