Haxity Devs Reveal Details About The Game's Darksynth Soundtrack
Before the game heads into Early Access on June 17th, the devs at Megapop wanted to show off some of the music coming to Haxity. The game itself is a cyberpunk, rogue-lite, action deck-builder, so the team decided they needed some music to match the mood of the game. Which lead them going in a darksynth direction, and eventually connecting with some of the best talents you'll find out there for this soundtrack. The list includes Misanthropix, Cyberthing!, Vector Seven, Occams Laser, and Neon Ranger. That's a mighty impressive talent list for this kind of soundtrack. We have info on all five artists below along with a quote from the devs on building the soundtrack, and you can listen to the music on their Spotify playlist for the soundtrack.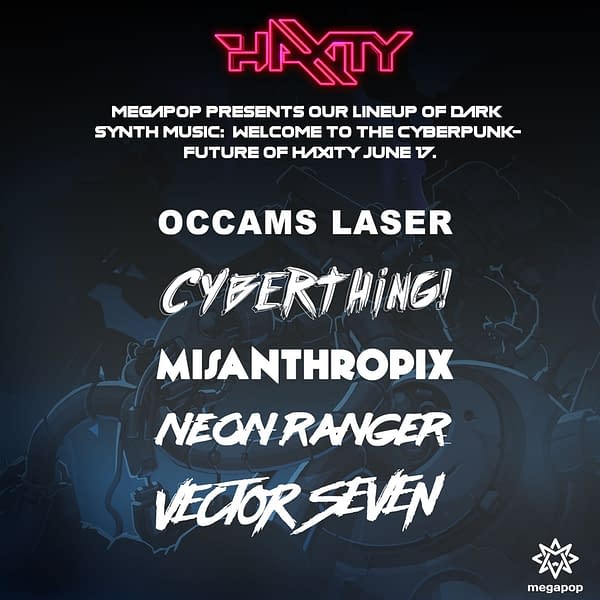 "During the development of Haxity we read and watched a lot of the great classic cyberpunk fiction, but we also listened a lot to synthwave music for inspiration. At some point we asked: 'What if we actually use the synthwave music we listen to, and actually try get music from some of these artists into our game?' We first contacted Misanthropix, an artist from Brazil, his strong and dark electronic beats really went hand in hand with the punch and fighting game feeling of Haxity. He was helpful to let us test his music in the game, and the feedback we got from it was great! We soon reached out to more artists and figured out the sub-genre of dark synth was really the place for us to be,' said Erlend Kirkebø, Game Producer of Haxity.