Hitman 2 Officially Announced by WBIE and IO Interactive
Some awesome news dropping today from Warner Bros. Interactive Entertainment and IO Interactive as Hitman 2 will be released later this year. We kinda knew the news was coming from all the teasers earlier in the week, but this morning both companies confirmed it along with the added bonus of getting a second announcement with a brand-new co-op adventure in the game called Sniper Assassin Mode.
Below are some quotes from both companies about the game as they head into E3 with the news.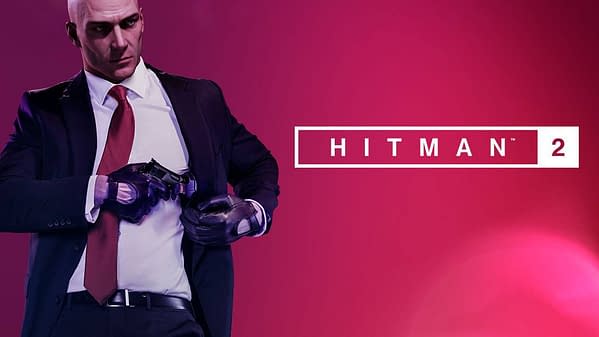 "We are thrilled to partner with IO Interactive on Hitman 2 and bring the latest game in this iconic franchise to the passionate Hitman fanbase and new players," said David Haddad, President, Warner Bros. Interactive Entertainment. "IO Interactive has done a fantastic job with the Hitman franchise, and this new game will provide a distinct gameplay experience for players to be creative in larger sandbox locations."

"We are very proud to announce Hitman 2 as the next exciting chapter in our ever expanding world of assassination. Building on the success of our previous game, Hitman 2 introduces exciting new features, new modes and franchise firsts to make for a larger and richer game," said Hakan Abrak, CEO, IO Interactive. "We couldn't have wished for a better partner than Warner Bros. to bring this game to our passionate community and introduce new players to our universe. Welcome back 47!"
The first Hitman 2 trailer is everything you'd expect as you see Agent 47 acting like a badass in a teaser trailer that shows nothing from the game yet. The Sniper Assassin Mode trailer looks a lot more intriguing as you can see how the mode is meant to be played. Here's hoping we'll get a chance to try them all out at E3 next week when we visit the WBIE booth.