Hyperkin To Release Modern Version Of Xbox 360 Controller
Hyperkin will be releasing a classic controller for Xbox 360 fans as they will be creating a modern version called The Xenon. The company already has a fine reputation for bringing back old-school hardware for players who desperately want the feeling of the classics rather than trying to play their old favorites on a modern controller. The company has already worked with Microsoft in the past to produce a modernized version of The Duke, the classic controller for the original Xbox, which they recently upgraded for its 20th Anniversary. Not to mention making the Taiko Drum Controller with its own pair of sticks for you to jam out with in style, and being one of the people still making top-of-the-line replicas of the N64 and GameCube controllers for the hardcore Smash Bros. players. Now they're taking on the Xbox 360 design with a modernized version on the way.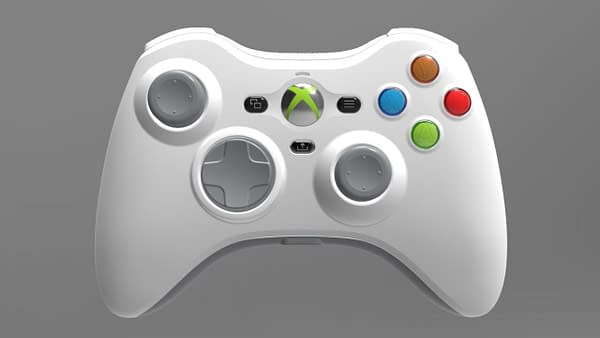 As you can see from the image above, the team is going all out for this one, as they have basically made a near-perfect replica of the original 2005 controller. However, you can see a few new additions to the design of the face, which includes a detachable USB-C cable and headphone jack, as well as Menu, View, and Share buttons. these additions were made so that it specifically has been catered to working with the Xbox Series X|S, Xbox One, and PC's running Windows 10|11. Also, in case you're wondering, they chose the name Xenon as a reference to the Xbox 360's prerelease codename, as well as the IBM-made PowerPC processor. Hyperkin will be offering that controller in the classic white color but will also offer up black, pink, and red as options. They didn't put a release date on the controller or a price range, but we're guessing when it does come out, you're looking at somewhere around $80 for this one.