HyperX Partners With Tim The TatMan For New Branded Collection
HyperX has revealed a brand new partnership this morning as they've teamed with Tim The TatMan for a new line of branded merch. The two have come together to create a new line of specially branded gaming peripherals, each one a different product from the company's different lines, all branded with Tim's branding and designs. In total, they are releasing a keyboard ($140), a mouse ($60), a headset ($110), and a mouse pad ($40), which we have the details and looks of each one for you below. All of these are on sale right now through their shop, but these are limited edition, so best to get them now before they're sold out.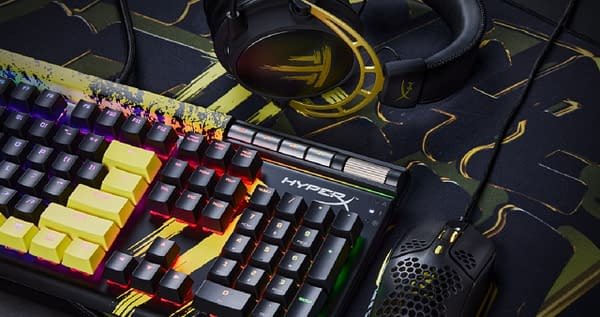 "Excited to finally share my first co-branded HyperX products with the TatManArmy," said Tim "TimTheTatMan" Betar. "HyperX and I have been working non-stop to get these products ready, I can't wait for you all to enjoy them too."

"TimTheTatMan is an engaging and entertaining personality representing a core segment of the gaming and streaming industry," said Khoi Nguyen, influencer marketing, HyperX. "The HyperX team is thrilled to be working with TimTheTatMan on this limited-edition suite of peripherals to provide the tatmanarmy with a collection of gaming products designed to tackle daily in-game and on-stream needs."