Posted in: Games, Video Games | Tagged: Anthrax, iron maiden, Iron Maiden: Legacy Of The Beast, Navigator Games
---
Iron Maiden: Legacy Of The Beast Sees Anthrax Arrive For New Collab
Anthrax is the latest band to join Iron Maiden: Legacy Of The Beast for a special collaboration with a character from their graphic novel.
---
Navigator Games has launched the latest collaboration for Iron Maiden: Legacy Of The Beast, as the band Anthrax has been added to the mix. The game has basically been an all-access point for almost every metal band you can think of, as several have joined in for special events. This latest brings about artwork from the ban's graphic novel to join in the chaos as it will be running for about a week. We got the details on everything for you below.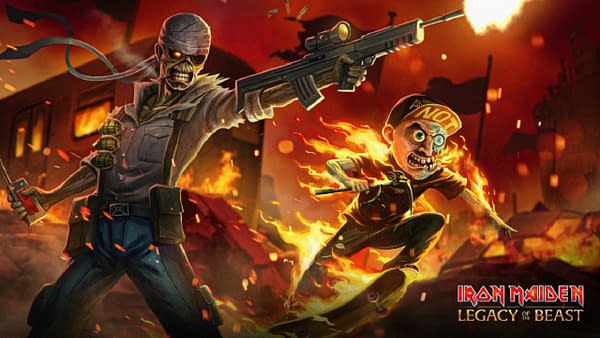 "Inspired by Anthrax's graphic novel of the same name, the Among the Living dungeon event is a thrilling adventure that will take fans and players through the recently destroyed streets of NYC in this new week-long event. Not Man is out for revenge, and he's not alone. Eddie, the iconic mascot of Iron Maiden, is also on the scene, ready to clean up the post-apocalyptic mess. Despite their distinctive playing styles, the relationship between Iron Maiden and Anthrax is almost as old as the bands themselves. As the founding guitarist and card-carrying Iron Maiden fan club member Scott Ian will tell you, before they were '80s thrash titans, Anthrax were young Iron Maiden fans whose nascent but distinctive playing style would one day see them playing alongside their heroes on the world's most prestigious festival bills and also as direct support many times since."
"More than touring history though, the cast-iron link between these two iconic bands can also be seen in their enduring legacies: music that continues to electrify generation upon generation and fans that can be found in every time zone. Get ready to rock out and take down the bad guys in this week-long event. With an inspired storyline taken straight from the lyrics and albums of Anthrax, Among the Living is sure to be an unforgettable experience for metalheads and gamers alike. So grab your phone, fire up Legacy of the Beast, and get ready to rock!"
---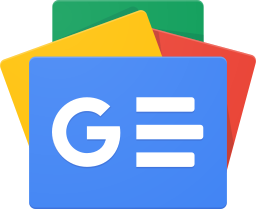 Stay up-to-date and support the site by following Bleeding Cool on Google News today!