Sometimes when you play video games, you learn life lessons. I certainly did while playing Think Of The Children from Surprise Attack Games at PAX West. Developed by Jammed Up Studios, the game is essentially a rushed task manager designed to be a co-op parenting simulator. You and the other parents will be in charge of keeping six kids alive for a specific amount of time while also trying to accomplish tasks. The first level I tried put me in a playground where we were setting up a children's birthday party (like setting up food or hanging a pinata), all while trying to make sure they didn't drown or get run over by a car or eat poisonous berries from a bush. That level was all fine and dandy, then we hit the beach which was absolute hell to manage and save them from sharks. Then we hit the grocery store which became the rushing game of my life as I tried to buy several items while making sure they didn't get crushed by a display rack of peas. (Spoiler alert, I lost two in the store.) Think Of The Children is actually a fun game and I can't wait to play the full version this fall when it comes out on Steam, but the game did reaffirm my choices in life to not have children. I made a wise call.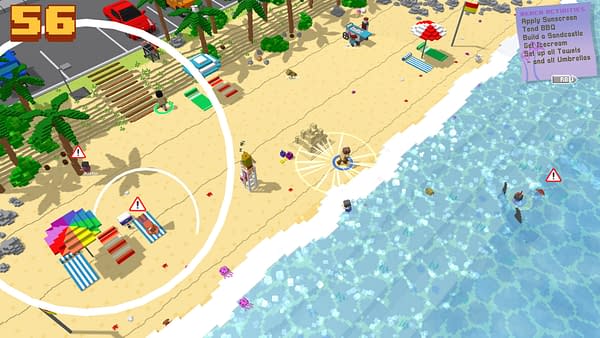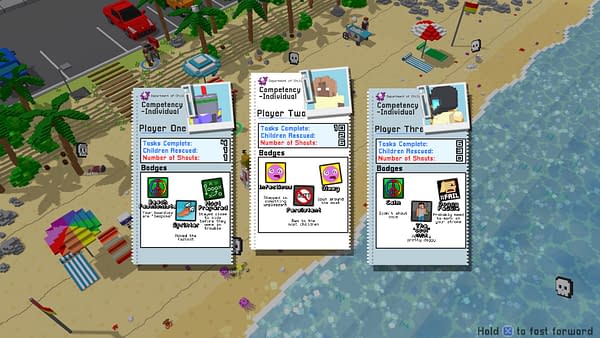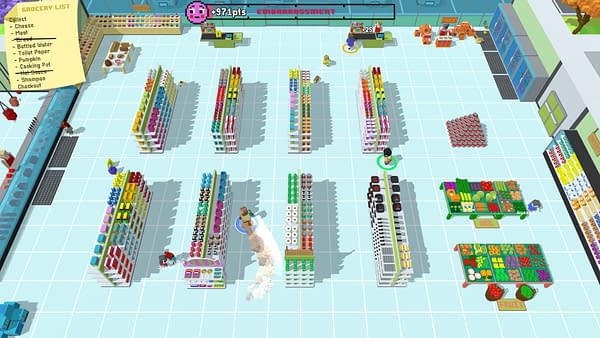 Enjoyed this article? Share it!