JackQuest Officially Announced for All Consoles and PC in January
This morning, Blowfish Studios announced that their indie platformer, JackQuest: The Tale of the Sword, would be released later this month. The game will officially be released on January 24th for PC, PS4, Nintendo Switch, and Xbox One, making the retro-looking adventure their first official release for 2019. We have the trailer and a brief description for you here, as the game looks pretty sweet to play.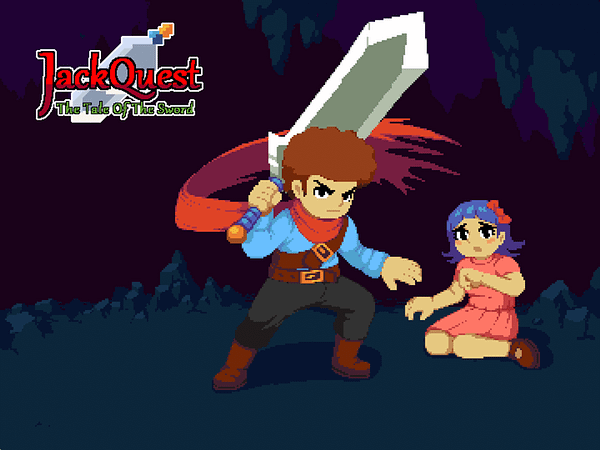 Undertake a rescue mission to save Jack's beloved Nara from the revolting orc Korg, who captured the fair maiden and dragged her away to his subterranean lair. Journey into the caves and discover Kuro, a spirit imprisoned inside an enchanted blade. The unlikely duo of Jack and Kuro adventure into an underground labyrinth to liberate Nara, defeat her crazed captor, and perhaps even break the curse over Kuro.