Life is Strange 2 Will See Episode Two Released in January
We'll be waiting until the new year to see the next episode of Life is Strange 2, as Episode Two has been slated for January 2019 by the developers. The developers posted a notice on the game's Steam page, explaining the situation and their desire to create the best game possible rather than rushing the experience.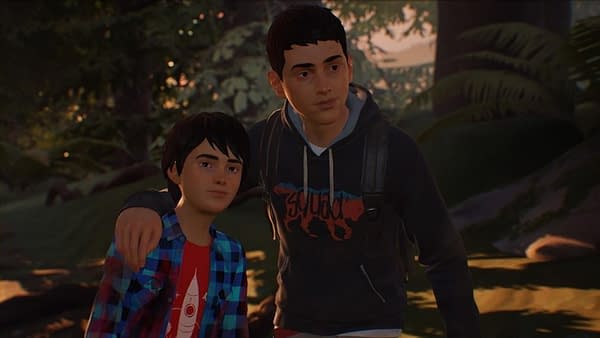 The Life is Strange series is a project close to all of our hearts and one for which we do not want to rush development and thereby fail to meet the benchmark of quality and emotional impact that you, our players, deserve. This is why we so far have not announced an official release date – we want to ensure that we will be in a position to release something that we are proud of and that you will enjoy and remember forever. …

With this in mind, we can now officially say that Episode 2 will be released in January 2019, but more will be unveiled in mid December, this year. We can't wait to reveal more about 'Episode 2: Rules' to you soon! We're truly very excited to show you what we've been working on and what's in store for Sean and Daniel.
Can't say we blame them, we'd rather have a complete game that feels like a passion project than something that was rushed for a timetable. We're going to assume we won't get an official date until after the new year, so until then, try replaying the first chapter in a new save file with different choices for fun.