We haven't seen a lot from Lizardcube when it comes to Streets of Rage 4, but this week we got some pictures and even a little video. There's not much to the video as they only show off six seconds of footage from the game with no audio, but it looks pretty awesome for an arcade beat-em-up in a modern era of gaming. It does feel like they're holding true to the original games that came before it, but with an obviously updates feeling to it.
And here's a short gif/video segment of Streets of Rage 4 gameplay (as featured in the @IGN article) #SOR4 pic.twitter.com/ifeZO8qoYA

— Lizardcube #SOR4 Out Now! (@lizardcube) December 28, 2018
The photos also don't reveal much, but they're cool to look at. Since we haven't seen all that much for the game since it was announced, we'll kinda take whatever we can get for Streets of Rage 4 until the game is released sometime in 2019. Best bet for the time being is we won't know a release date until E3.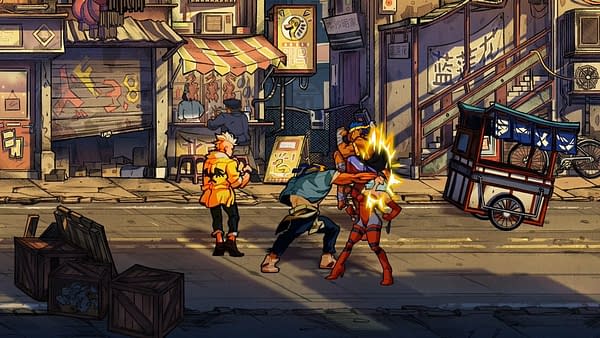 Enjoyed this article? Share it!