Earlier today, the folks at LudoNarraCon announced the full set of narrative games they will be bringing in for their 2020 event. If you're not familiar with this, it is a totally digital convention, hosted by indie games label Fellow Traveller and running from April 24th-27th. Totally free to exhibit and attend, as they feature narrative-driven games. Here's the list of all 23 games they will be featuring.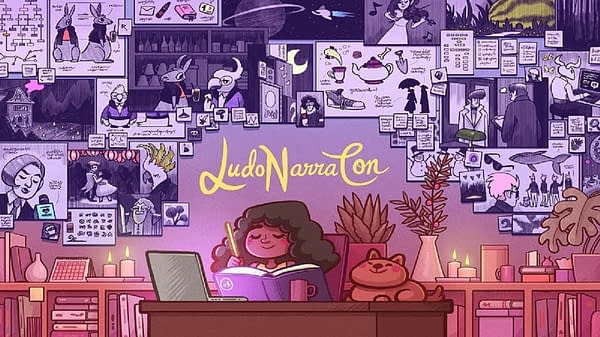 Boyfriend Dungeon – Kitfox Games
Chinatown Detective Agency – General Interactive Co.
Eliza – Zachtronics
Genesis Noir – Feral Cat Den / Fellow Traveller
Heaven's Vault – inkle
Hypnospace Outlaw – Tendershoot / No More Robots
In Other Waters – Jump Over The Age / Fellow Traveller
Mutazione – Die Gute Fabrik / Akapura Games
Neo Cab – Chance Agency / Fellow Traveller
Not Tonight – Panic Barn / No More Robots
Out There: Oceans of Time – Mi-Clos Studio / Modern Wolf, Fractale
Paradise Killer – Kaizen Game Works / Fellow Traveller
She Dreams Elsewhere – Studio Zevere
Solace State – Vivid Foundry
Sometimes Always Monsters – Vagabond Dog / Devolver
Suzerain – Torpor Games / Fellow Traveller
Tangle Tower – SFB Games
Telling Lies – Drowning a Mermaid Productions / Annapurna Interactive
The Church in the Darkness – Paranoid Productions / Fellow Traveller
The Stillness of the Wind – Lambic Studios / Fellow Traveller
Wayward Strand – Ghost Pattern
Welcome to Elk – Triple Topping
Yes, Your Grace – Brave At Night / No More Robots
Enjoyed this article? Share it!