Posted in: Games, Phantasy Star Online 2, SEGA, Video Games | Tagged: Phantasy Star Online, Phantasy Star Online 2, Phantasy Star Online 2 New Genesis, sega
---
Phantasy Star Online 2 New Genesis Ver. 2 Will Debut On June 7th
Phantasy Star Online 2 New Genesis Ver. 2 is coming next week as SEGA revealed details of what players can expect to see.
---
SEGA dropped the news this morning in a special livestream that they will launch Phantasy Star Online 2 New Genesis Ver. 2 on June 7th, 2023. During their NGS Headline stream, the team went over all of the new additions you'll be seeing, as well as changes being applied to the game based on both testing and player feedback. This includes the brand new online creative space they have designed to give you a place to make whatever your heart desires in the game with an island all to your own. As well as the introduction of Chapter 6, with Part 1 of that storyline coming to the game immediately next week. We got the full notes from the developers below, along with the stream and teaser trailer released today.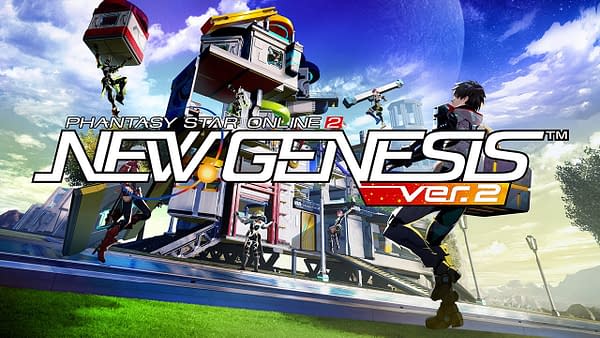 Creative Space
The Creative Space is a significant evolution from the Personal Quarters of Phantasy Star Online 2. In the Creative Space, players can edit an entire island that belongs solely to them. Using building materials called Build Parts, which can be modified in scale and color, players can freely create building interiors and exteriors. The terrain of the island itself can be changed to produce mountains and valleys as well, and players can work together to make huge buildings. The Connect System, which links parts together, can be used to open and close doors, turn on lights, and create a wide variety of activities like mazes and quiz games. Creations can be saved as Designs, which will allow players to duplicate, reposition, and share them with other players. Players can download and use shared Designs to place them in their own space. However, to reproduce the contents of a Design, players must have the Build Parts utilized in that Design. There is no cost for downloading Designs, and the owners of downloaded Designs will not receive any type of reward.
Genesis Points
Build parts can be purchased using Genesis Points (GP), which is a new type of point system being introduced in NGS ver. 2. GP can be obtained from the GP Tree located in the Creative Space and acquired from Weekly Tasks and Limited-time Tasks provided by Arche, the ARKS Architectural Researcher. Arche will also teach the basic controls for the Creative Space so players can earn GP while completing tasks. Among the Build Parts that players can get with GP are several objects with interesting functions, such as the ARKS Decoy, which allows you to place a clone of your character, and the IntraSpace Teleporter, which allows you to jump between two locations. Some of the furnishings from PSO2 will be made into Build Parts and added as new items! In addition to Build Parts, GP can be exchanged for Augment Capsules, Aegis Integra, Ajax Armor, and other items that are useful in battle. Be sure to check it out when ver. 2 arrives!
AC Shop
The Resort Build Parts Pack will also be available at the in-game AC Shop. This pack comes with five different types of Build Parts that can be used in the Creative Space, including a pool and hanging chairs that can be used to create a luxurious resort-like atmosphere. In addition, a collaboration pack with costumes of Sega's popular Sonic characters and themed Build Parts for the Creative Space will be available at various stores and at the in-game AC Shop. This pack includes a 15-day Premium Set ticket and other consumable items!
Phantasy Star Online 2 New Genesis Chapter 6
Also announced today, is an upcoming look at Chapter 6, Part 1 of the Main Story. Zephetto has revealed a number of truths to us on Leciel, which up until now had been referred to as the "floating island." A new threat has emerged as well. In response, Crawford begins discussing countermeasures with leaders from each region. The protagonist and Aina will be given new missions to prepare for the next battle. Along with the release of Chapter 6, adjustments have been made that make it easier for players to progress through the Main Story by eliminating damage attenuation and Battle Power requirements for Story Quests as well as lowering the level of enemies.
Portable Holograms
Portable Holograms are making their debut as a new feature for communication. Players can put Holograms throughout each ARKS base and in the open field. Multiple Holograms can be placed simultaneously, but please be aware that this is limited by cost restrictions. Holograms disappear automatically when the character moves a set distance from where the Hologram was placed, and they are reset when logging out or transferring to another Block. Three types of Holograms can be placed: Objects, Effects, and Paint. Among these, Paint can be applied to floors and walls. In addition to the basic Holograms that are in place at the start, as with Emotes, there will also be new variations included in AC Scratch Ticket prizes, for example. Let's spruce up Planet Halpha with some Portable Holograms!
Cel Shading
Cel Shading for characters is now available in Options and at the Salon. This also applies to characters who appear in the story. Detailed adjustments like Outline Emphasis, Shadow Density, and more enable players to personalize the setting. This setting is only available in NGS and does not apply to PSO2 Blocks.
---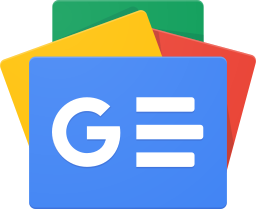 Stay up-to-date and support the site by following Bleeding Cool on Google News today!