"PUBG" Season Four Heads To PS4 And Xbox One Today
Season Four of PUBG has officially launched onto the PS4 and Xbox One today, and with it comes a number of changes to the system and some fun add-ons. You can read the entire list here, and we have some of the hardcore gameplay elements that were changed below. But the shorthand is you're getting graphical upgrades, destructible objects, tons of new objectives and goodies with the pass, and even a record player as a distraction. Best of luck to you console players in PUBG this season.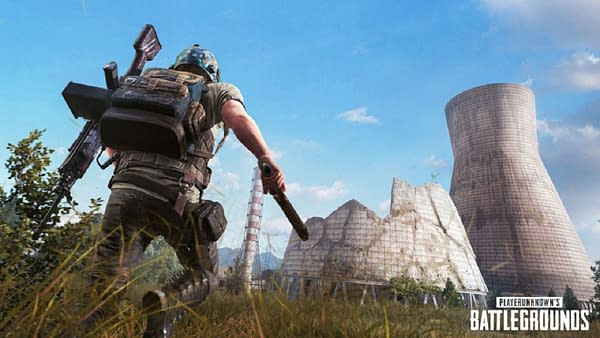 Gameplay


"Equal opportunity looting."

For PUBG SEASON 4, we rebalanced many of the game's weapons and vehicles. The patch includes balance adjustments to not only existing weapons and items, but also our first rebalance on vehicles. As always, we will be listening to feedback on the balancing, so please let us know how the all the changes feel together.

There are a whole lot of changes in this patch, so be sure to check out everything below! Because knowing is about fifty percent of the battle.

Weapon & Item Balance Update

Buffs

Increased base damage of Kar98k from 75 to 79.
Increased per pellet base damage of S12K from 22 to 24.
Increased per pellet base damage of Sawed-off from 20 to 22.
Increased per pellet base damage of S686, S1897 from 24 to 26.
Increased effective damage over distance for all SMGs.
Slightly increased damage multipliers for SMGs:

Torso 1.05 (previously 1.0), Limb 1.3 (previously 1.25).

Increased damage multipliers for Crossbow:

Torso 1.4 (previously 1.0), Limb 1.2 (previously 0.9).

ADS zoom for default crossbow sight increased by 3%.
Laser sight attachment dispersion multiplier for pistols was decreased from 0.5 to 0.3 (non-ads shooting with pistols will now be 70% more accurate when laser is attached).

Nerfs

Reduced base damage of M24 from 79 to 75.
Reduced base damage of Beryl M762 from 47 to 46.
Reduced base damage of AKM and Groza from 49 to 47.
Reduced base damage of M416, G36, QBZ, SCAR-L and AUG from 43 to 41.
Reduced maximum bullet travel distance of all shotguns from 1000 m to 150 m.

Changes

Duckbill attachment now distributes bullets vertically instead of horizontally.
Crossbow will now have a visible tracer following the trajectory of the bolt for easier aiming.
Added top rail to Uzi to allow Red Dot and Holographic Sights attachments.