Recently we got our hands on a brand new children's book from the Penguin Young Readers collection featuring Sonic The Hedgehog. There have been a number of different books over the years focused on the characters from Sonic's world for younger audiences and the results from them tend to vary depending on the story. This time around we have a cool little story in the form of Sonic and the Tales Of Deception.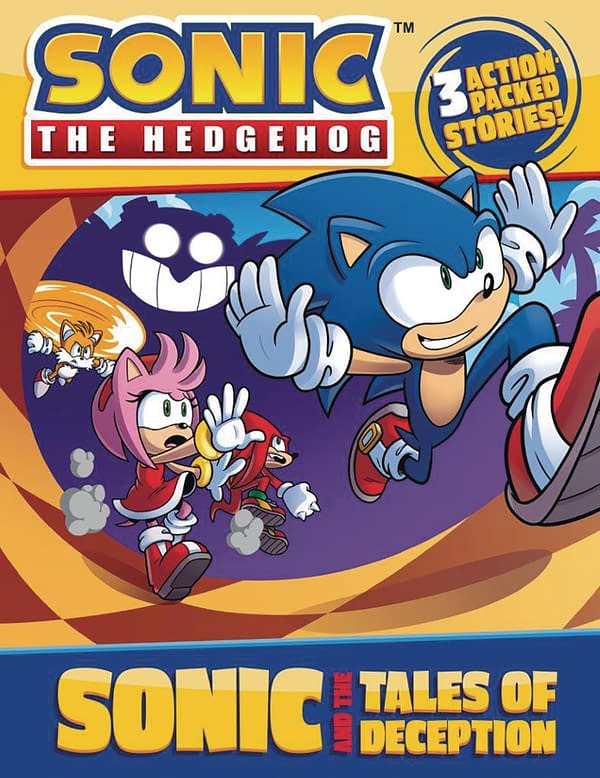 Now obviously because it is a children's book, it wouldn't take much to give away a lot of the plot. The short version of the story is that Sonic seems to be acting a bit odd lately and some of his friends just don't know the reason why. Turns out, we have two Sonic's, with the second being controlled by the evil Dr. Eggman. The story is pretty concise when it comes to Sonic games and adventures you've seen in cartoons and other books, with author Jake Black capturing their personalities to perfection. The chapters are easy to read for kids 5-9 and every couple of pages features with wonderful illustrations by Ian McGinty, as you can see from the sample page below.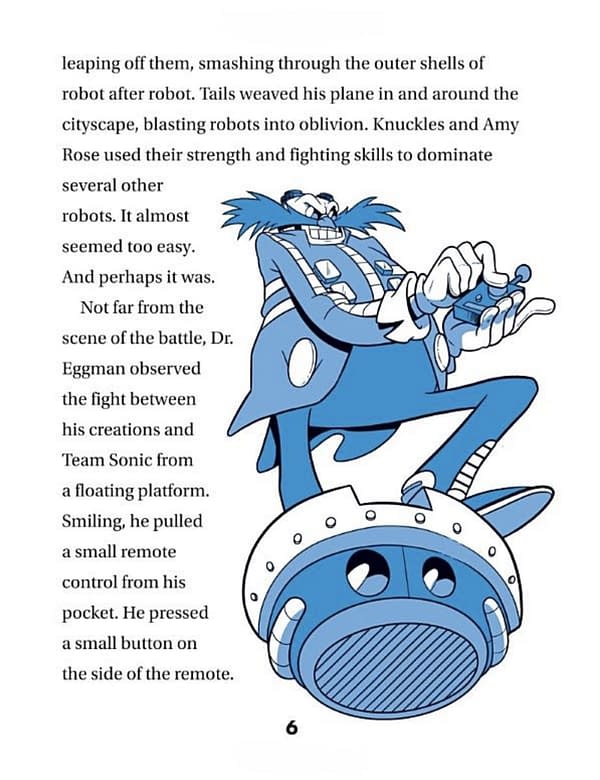 If you have a younger child that's into video games and is learning to read, you really can't go wrong with Sonic and the Tales Of Deception and other books within the series. This particular one is just $7, so on par with a lot of titles you'd find from companies like Scholastic. And hey, if you're a fan of old-school Sonic and want to share it with the kids you have today, it makes for fun bedtime reading as well.
Enjoyed this article? Share it!