Some cool news for Nintendo Switch owners as SNK has announced they will be bringing Samurai Shodown to the console in Q1 2020. Players will be getting the current incarnation of the game, which includes Hisame Shizumaru added as a free character. But it's unknown whether the currently released DLC characters will be added or if you'll still need to add them individually. As a bonus to those who pre-order, SNK will include a free download of Samurai Shodown! 2, developed for SNK's Neo Geo Pocket, available for the first time ever on a current-gen console. We'll let you know when a release date pops around.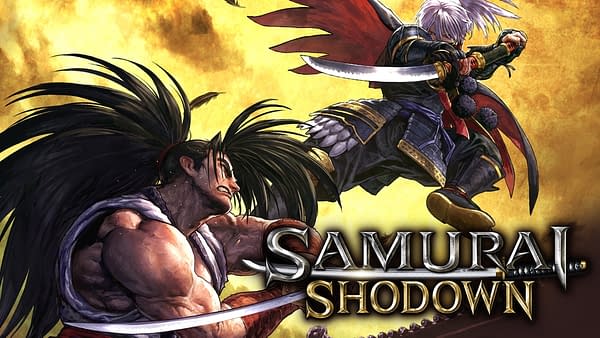 ■Peerless warriors duke it out in 1700's Japan!
13 returning characters are joined by 3 completely new to the series. This latest installment takes place one year before the events of the original Samurai Shodown game, where tensions are still hot in the land of the rising sun!

■A game that threads the line between suspense and thrills!
Classic Samurai Shodown concepts like the Rage Gauge, Lightning Blade, and Super Special Moves make their return! Feel your heart race as you're moments from death, only to turn the tables in one fell swoop! A true fighting game experience is waiting for you on the Nintendo Switch!

■Play anywhere, anytime, with the Nintendo Switch
It's easier than ever to battle a friend using the Nintendo Switch's Table Top mode. Simply pass them a Joy-Con and have at it! Additionally, you can fight anywhere in the world using Handheld mode!

■Thrilling new DLC characters join the fight!
Fan favorites like Rimururu, Kubikiri Basara, Kazuki Kazama, and Wan Fu make their return! Also, Hisame Shizumaru from Samurai Shodown III is included as a free character!
Enjoyed this article? Share it!