Sanrio Characters My Melody & Kuromi Join Merge Fantasy Island
Merge Fantasy Island is getting two new characters added to the game as Sanrio will be allowing My Melody and Kuromi to join the fun.
---
Netmarble has announced that Sanrio will be adding to of their characters to Merge Fantasy Island as My Melody & Kuromi join the game. This is one of those fun little crossovers where the characters will be around for a minute with some special challenges and rewards, as well as new resources tailored to the characters that will make you excited to play We got the full details of what they bring to the game below as they are now live in the game until February 7th.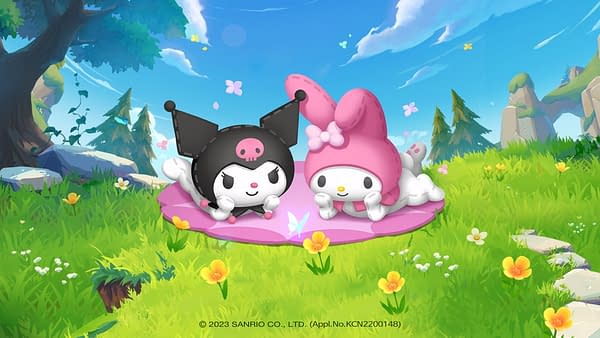 Players should brace themselves for an abundance of cuteness and full immersion into Sanrio characters content, including:
Two New Characters and Resources: My Melody and Kuromi descend upon the island, setting up new experiences for players to enjoy, like My Melody's Macaron Shop and Kuromi's Canelé Shop.
New Decorations: Adorable new decorations accompany the loveable new characters, including pink and purple character tiles to customize the island in new ways.
Mystery Island Renewed as My Melody Island: For a limited time running January 7 to February 5, players can explore a new My Melody-themed Island upon reaching Lv.12. Those who complete daily missions during the event period are also eligible to receive collaboration characters, Island decorations, and resources.
Star Collection System: From January 5 to February 7, players can collect My Melody and Kuromi cards and exchange them for rewards such as Gems.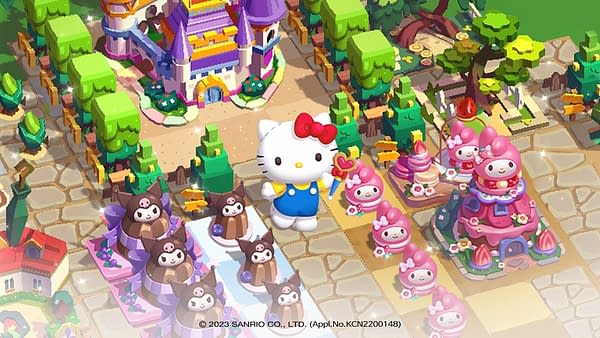 "Merge Fantasy Island brings Netmarble's lovable IP Kuya to life in an exciting merge genre-based game featuring enjoyable gameplay mechanics and adorable animations. Players can dive into the world of Merge Fantasy Island as they dream up and expand their personalized islands. Help the kuya by collecting a variety of resources and leveling up by merging three or more objects to create entirely new items. Players can explore the Main and Adventure islands as they take on various missions and test their skills in Adventure Mode's time attack stage, solving thrilling puzzles and engaging with exclusive resources that offer a whole new way to play the game."