It appears Call Of Duty: Modern Warfare can't escape leaks either, as the latest source says they now know all the multiplayer maps coming to the game. The leak comes from VG Sources, who claim they've been digging through the code of the PC version and found listings for each multiplayer map on the way. And if the list is to be believed, this is greatest hits collection of maps from the entire series, along with some new ones thrown in the mix. You can read the full list below that they're claiming is real, but the big standouts from this are Terminal, Rust, Noir, Shipment, and Docks. We're kind of surprised Nuketown isn't in the list, but that's another discussion altogether. We'll know for sure in about a month as Call Of Duty: Modern Warfare comes out on October 25th.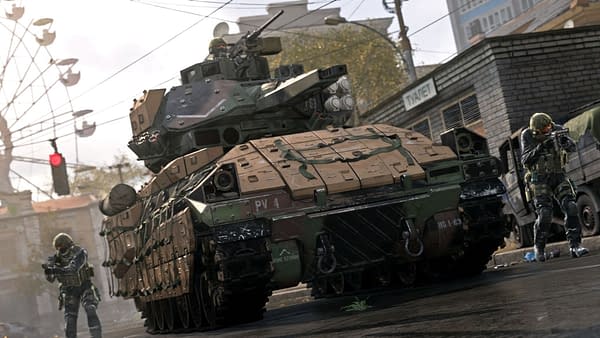 Gunfight Maps:

Cargo
Hill
King
King (Night)
Docks
Pine
Showers
Speedball
Stack

Game Wide:

Aniyah Palace
Aniyah Tac
Azhir Cave (Night)
Azhir Cave
Crash
Dam
Deadzone
Grounded
Scorch
Varskaya District
Euphrates Bridge
Faridah
Smetna Farms
Frontier
Gulag
Hackney Yard
Hackney Yard (Night)
Lumber
Malyshev
Precinct
Milbase 1
Milbase 2
Neon
Petrogad
Piccadilly
Port 2
Noir
Prison
Frost
Crusher
Gun Runner
Gun Runner (Night)
Rivne
Rust
Shipment
Shipment (Night)
Terminal
Slums
Spear
Spear (Night)
Speed
Stadium
Sub Base
Transit
Takedown
Torez
Karst River Quarry
Enjoyed this article? Share it!