Square Enix Announces Their Gamescom 2019 Lineup
We now have word of what Square Enix will be bringing to Gamescom 2019 this year, and it's a mix of awesome and confusion as to what's coming. According to their announcement, they will have playable demos of Final Fantasy VII Remake, Final Fantasy XIV Online, Kingdom Hearts III, Marvel's Avengers, and Trials of Mana. It's cool that most of these games will be here, but we're a little confused at to why KH3 is making an appearance since it's already out. We also now have confirmed dates for most of the games here, as you can read below. Ultimately, it looks like the Square Enix booth will be rocking this year with mostly new content.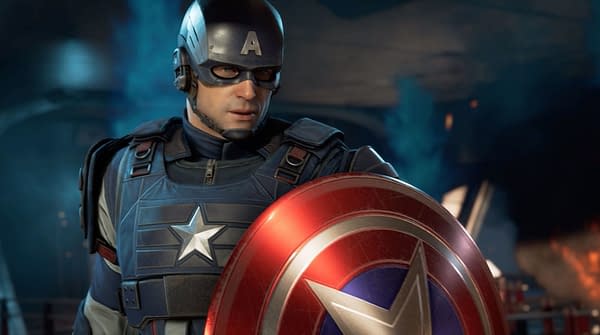 Final Fantasy VII Remake
Platform: PlayStation 4
Developer: Square Enix
Available: 3 March 2020
Final Fantasy VII Remake is a reimagining of the iconic original game that re-defined the RPG genre, diving deeper into the world and its characters than ever before. The first game in this project will be set in the eclectic city of Midgar and presents a fully standalone gaming experience, providing a great starting point to the series that dives deeper into the events occurring in Midgar than the original game. Along with unforgettable characters and a powerful story, Final Fantasy VII Remake features a hybrid battle system that merges real-time action with strategic, command-based combat.

Final Fantasy XIV Online
Platform: PlayStation 4, Windows PC, Mac
Developer: Square Enix
Available: Now
With more than 16 million players globally, Final Fantasy XIV Online continues to deliver on the promise of bringing the best of the Final Fantasy experience to the online realm. Take part in the next chapter of the critically-acclaimed saga with the new legendary expansion pack—Shadowbringers!

Kingdom Hearts III
Platform: Xbox One and PlayStation 4
Developer: Square Enix
Available: Now
Having surpassed 5 million shipments and digital sales following its launch earlier this year, the critically acclaimed action-RPG Kingdom Hearts III returns to Gamescom with playable demos of worlds inspired by Walt Disney Animation Studios' Hercules and Disney and Pixar's Toy Story. In Kingdom Hearts III, players join forces with Sora, Donald Duck and Goofy for the adventure of a lifetime traveling across beloved Disney and Pixar worlds based on Toy Story, Frozen, Tangled, Big Hero 6 and more.

Marvel's Avengers
Platform: PlayStation 4 computer entertainment system, the Xbox One family of devices including Xbox One X, Stadia, and PC
Developer: Crystal Dynamics in collaboration with Eidos-Montréal, Crystal Northwest, and Nixxes Software
Available: 15th May 2020
Marvel's Avengers is a story-driven, 3rd-person Action-Adventure game. Reassemble and rebuild your Avengers roster in the cinematic single-player campaign, then battle solo or online alongside friends in new missions around the globe. Customize Earth's Mightiest Heroes and then harness their unique powers to defend the world from escalating threats for years to come.

Trials of Mana
Platform: Nintendo Switch, PlayStation 4, Steam
Developer: Square Enix
Available: Early 2020
Trials of Mana is a full high-definition remake of the third entry in the Mana series, previously released in Japan in 1995 as Seiken Densetsu 3. Trials of Mana tells the story of six heroes in their battle to defeat monsters of destruction trying to take over the world whilst the power of Mana has been weakened. Players can choose between six main characters and supporting allies, the story will play out in different ways depending on the combination of the main character and allies in the party.