Super Smash Bros. Ultimate Sold 3 Million Copies in 11 Days in the US
Nintendo is reporting that Super Smash Bros. Ultimate has become the fastest selling Nintendo Switch game in the US, selling 3 million copies in just 11 days.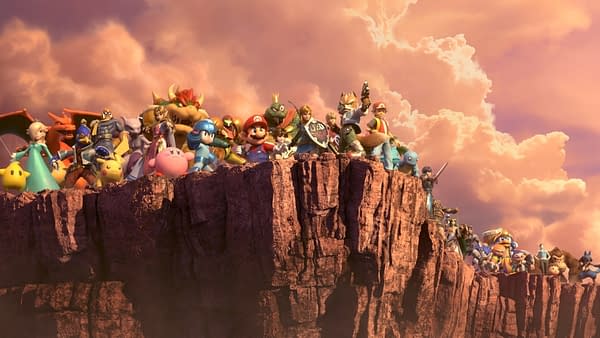 Super Smash Bros. Ultimate is on a good run. The game has seemingly hit to wide praise, bringing a massive roster of Nintendo and other iconic gaming characters to an eager audience of Switch users. While the console's line-up this year has been a little quiet on the first party front compared to its first, Super Smash Bros. Ultimate has seemingly satiated that ever growing player base.
That is illustrated by the fact that the game has sold 3 million copies in under two weeks. Nintendo (via NintendoLife) announced the game became the fastest selling game in the series, and more so, the fastest selling game on the Switch to date in just 11 days. That's an impressive feat, with the console doing so well and having titles like The Legend of Zelda: Breath of the Wild and Super Mario Odyssey to contend with. Of course, there are more Switches out there than when those games launched, but still, it shows that this franchise has a big mainstream pull.
There is still support coming to the Nintendo Switch too, with several new fighters planned for the coming months. With the holidays on the horizon too, I'm sure the game will be flying as people get their new consoles. Super Smash Bros. Ultimate is a hit, but in the end is that really a surprise from a series that is so consistently good?