Fallout 76 just got a massive new addition to the game today as you can now download the Wild Appalachia update for free. You can read the full list of additions, updates, bug fixes, and more at this link, but we have the primary highlights and the trailer to show it all off below. Those of you who have been craving some new quests will probably look forward to the brewing one the most, which was revealed last week as being a part of the game. Best of luck to you all in making some new beers and wines in Fallout 76.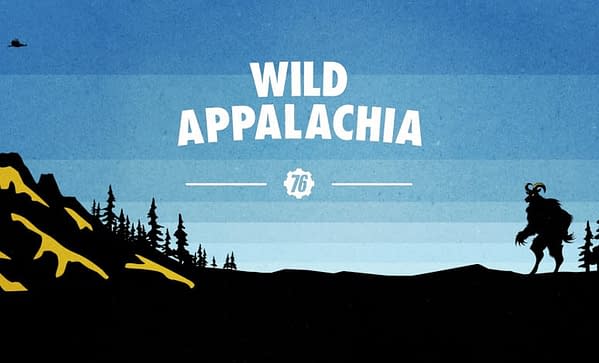 Patch Highlights

New Questline – Wasted on Nukashine: Complete this questline to uncover the secrets of the notorious and illicit Nukashine and unlock the new Brewing and Distilling crafting system.
New Crafting System – Brewing and Distilling: Become the Wasteland's premiere bartender by learning to craft a wide variety of new drinks using the new Brewing Workbench and the Fermenter.
New Seasonal Event Quest – Fasnacht Parade: Aid the dutiful bots of Helvetia with their Fasnacht preparations and parade to banish Old Man Winter, claim some sweet loot, and have a chance to claim fantastic Fasnacht masks.
Energy and Heavy Weapons Balance: We've implemented a number of balance changes for energy and heavy weapons to help them last longer before needing repairs and increase their damage output.
Challenge Tracking: A Challenge Tracker has been added to the Map to give you better visibility into your current active Challenges. You can also use it to keep an eye on progress toward the Challenges that are most important to you.
Player Reporting: We've added a player reporting system to the Social Menu that you can use to report other players for a variety of inappropriate or negative behaviors.
Enjoyed this article? Share it!