TT Ride On The Edge 2020 Kicks Off Next Weekend
Good news for esports fans of TT Isle Of Man Ride On The Edge 2 as TT Ride On The Edge 2020 will happen next week. Starting on June 13th and running until June 25th, multiple riders will be taking part in a two-week competition to find the best rider in the game. The competition will start with open qualification on the Circuit of Ireland to select the top 50 players from June 13-17, followed by a lap of the Isle of Man to select the top 10 players between June 20-22, with the final battle to win the Senior TT over six laps of the Isle of Man on June 25th. You can read more about it below with info on how to register if you wish to compete, and what you're competing for.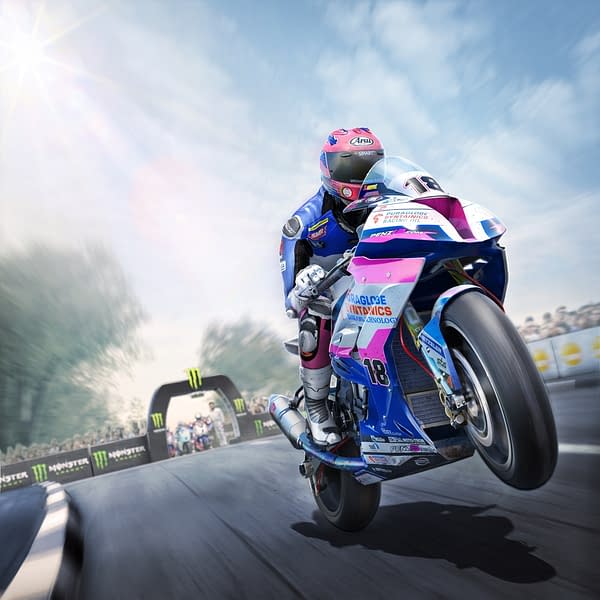 There will be an initial event between eight teams composed of invited competitors from the TT Races and experienced players from June 2 to June 6 as part of the Isle of Man Government's 'TT Lock-in' program of entertainment. Riders who would have been taking part in the TT Races will get the chance to race against each other and win the first virtual version of the famous race. Highlights of each team's performance can be seen on the official IOMTTRaces.com website and social media channels. Davey Todd, Conor Cummins and Peter Hickman are some of the big TT names who will meet in a unique competition that promotes sportsmanship and fun.

After that, gamers from all over the world who play TT Isle of Man – Ride on the Edge 2 on PlayStation 4 and PC can enter an open competition and go head to head in an event that runs from June 13 to June 25. They will be competing to win a trip for two to the Tourist Trophy on the Isle of Man in 2021 to meet their heroes. The runner-up will win an official and limited-edition TT 2020 Arai helmet!