Its rare that a company leaks their own information about a character or content reveal before they mean to, but that's the case today as it has been confirmed through multiple sources and now uploaded trailers that Vegito will be the second DLC character for Dragon Ball FighterZ. And not just any Vegito, the Super Saiyan Blue kind. We've been kind of waiting for the other shoe to drop on this one ourselves since the last DLC character pack was served to fans as a duo release, and with Fused Zamasu as the first already out, we figured it was just a matter of time before we'd see a second. The leak actually came from Bandai Namco themselves, more specifically, their Taiwan Facebook page as it dropped the trailer early and immediately got downloaded and shown off everywhere.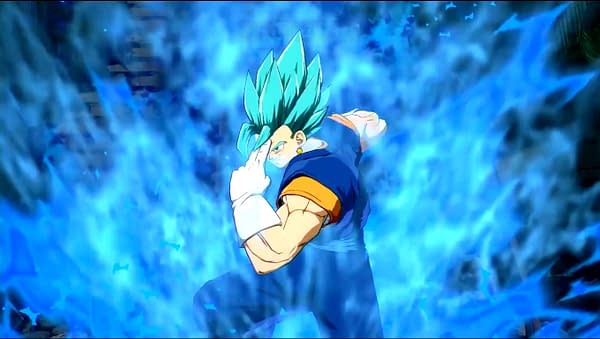 Don't be entirely surprised if come Monday, the company acts like it was a totally planned reveal as a special treat to the fans, but we know better than that as the company does announcement first followed by a trailer a few days later. Check out the video below of the trailer, as we get to see the mighty convergence of Goku and Vegeta into their fused form and then crank up the power!
Enjoyed this article? Share it!