Skywatch: Companions is Now Live in TERA PC
En Masse Entertainment has released the Skywatch: Companions update for TERA on PC as part of the massive 7th Anniversary celebration for the flagship MMO. The celebration will include a month of in-game events, exclusive rewards, and the Skywatch: Companions update which adds a new companion system and a challenging new dungeon for PC players to challenge themselves in.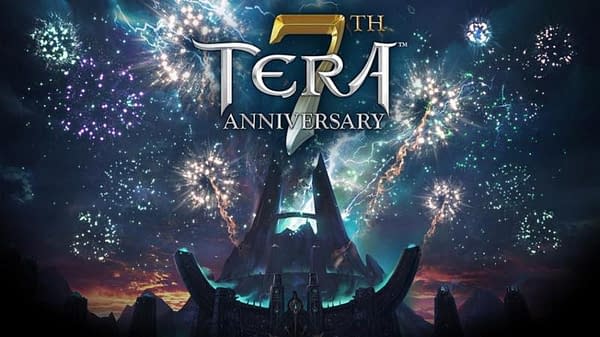 The Skywatch: Companions update adds a new companion system to TERA so players can take some AI backup into the MMO's most difficult content. Players earn their first companion at level 66. That first companion will have beneficial abilities like casting buffs or automatically using HP and MP potions when needed.
Players can test their new companions with the Gossamer Vault instanced dungeon, where players need to face off against two new bosses: the Hellgrammite and the Gossamer Regent. Successfully completing the dungeon rewards players with gear, upgrade materials, and items to empower their new companions.
Throughout the month of May, En Masse is running a variety of popular and returning in-game events with increased rewards and surprises. Players can earn Anniversary Tokens and other rewards for logging in each day and for participating in events, which can be used to purchase a variety of newly introduced cosmetic items, as well as a few returning favorites.
Additionally, players can complete the Bahaar's Sanctum dungeon or use Anniversary Tokens to enter a raffle for a chance to win one of several elin archer statues, seen above.
TERA is available on PC, Ps4, and Xbox One, though the Console versions are a bit behind the PC edition of the game.
You can check out the brand new dungeon, the Gossamer Vault, in the trailer below.