By Jared Cornelius
Welcome back to Sweet Release! Bleeding Cool's look at the new games hitting store shelves and digital platforms. It's officially fall here in Jersey and as I talked about last week the season has taken my area by storm. The pumpkin spice movement continues as Halloween decorations have already gone up, and the summer clothes are on deep discount. But fall making its official debut also means we are knee deep in releases and with this year's versions of Madden, Destiny, and Skylanders already on store shelves I'm sure you're wondering what the next big thing is before the new Call of Duty hits. Well look no further as this week we have a new competitor in the "Toys-To-Life" arms race, bust out a quirky Japanese roleplaying game spin off, and check in on skateboarding's favorite AARP member. I've talked before about how much I like the "Toys-To-Life" genre of games despite them often being overpriced and cheap about gating off content. Somewhere between the ease of use of Skylanders, the quality of figures and uniformity of Disney Infinity is a game I'm dying to play. So my hopes are super high for Warner Bros. Games entry into the genre with Lego Dimensions. The third person action platformer takes developer Travelers Tale's popular Lego games and moves them into the world of "Toys-To-Life" with an incredible array of figures and playsets including Back To The Future, Ghostbusters, The Simpsons, Doctor Who, Portal, Batman, and Lord of The Rings to name a scant few. The game takes place in a Lego multiverse, (I.E. the setting for the movie) and starts off with Batman, Gandalf, and Wyldstyle (again from the movie) on a mission to stop Lord Vortech from his quest to destroy all the Lego dimensions. If you've played one of the Lego games in the past you'll be immediately familiar with the third person action gameplay with challenges that range from light combat to racing and puzzle solving. However Lego Dimension's biggest hook is that all the characters cross-over. You want Batman to do battle with orcs in Lord of The Rings? Well good news he can! You want to drive the Ecto-1 through Springfield? Good news, you can! The biggest current impediment to the series is the cost, with the base set retailing for $100, with level packs going for $30 and character packs for $15. This pricing is kind of in line with the already expensive Lego building sets, but the base games big cost will most certainly scare some people off. By the time you read this Lego Dimensions will already be on shelves having been released Sunday. Lego Dimensions is currently available on PlayStation 4, PlayStation 3, Xbox One, Xbox 360 and Wii U.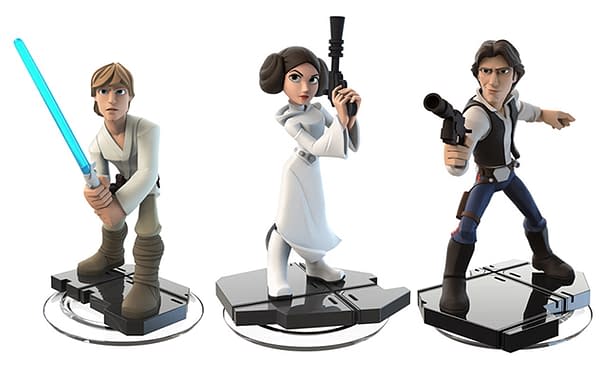 Speaking of expensive plastic figures, the next wave of Disney Infinity 3.0 figures hits stores this week. Keeping with the Star Wars motif of the current line, Darth Vader, Han Solo, Chewbacca, and the Rise Against The Empire playset with Luke and Leia will be available Tuesday.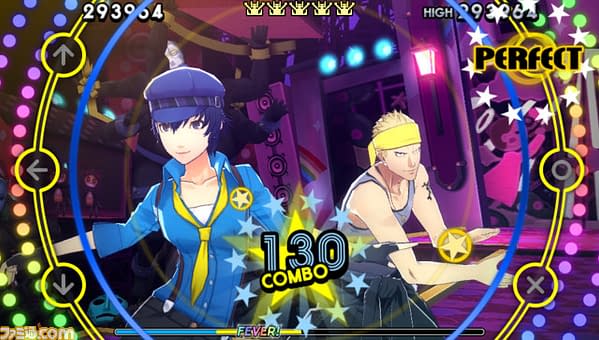 You got roleplaying in my rhythm game! Your got rhythm game in my Japanese RPG! That's the short version of Atlus's Persona 4: Dancing All Night. The quirky rhythm roleplaying game takes place in the popular Persona 3/4 universe that's already seen two fighting games, two roleplaying games, (three if you count Golden) and an anime series. The game revolves around, "teenage mega-idol, Rise Kujikawa, returns to the city to re-take her show biz career." Dancing All Night remixes tracks from the previous games and challenges you to feel the rhythm and fight a dance battle against some sinister shadows. There's a story mode attached to this that plays like a visual novel, but with all the Persona 4 content floating around I don't think I could do a recap justice. It's weird, it's quirky, and it has dancing what more do you need? Persona 4: Dancing All Night released Tuesday for the PlayStation Vita.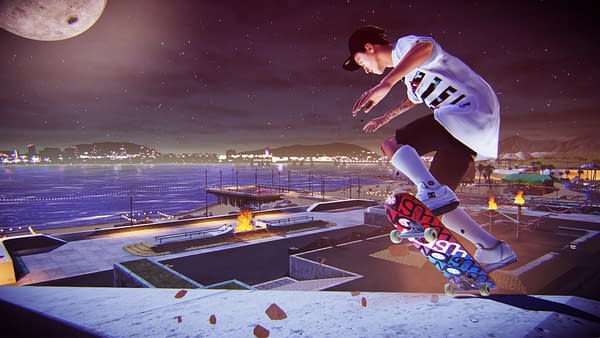 Do you want to feel old? Well what if I was to tell you that the man who brought skateboarding to the masses with a popular video game series was 47. Now what if I was to tell you the franchise itself was released in 1999! That's right friends Activision is trying to make a generation of 30 something gamers feel nostalgia for its well-remembered skateboarding game, Tony Hawk's Pro Skater 5. Not the original skateboarding game, but the one that made a generation fall in love with it is going back to its roots, with over the top skateboarding action. Activision has talked about going back to the second game for inspiration and have touted, "seamless" online integration, and heavy emphasis on create-a-skater and level editing. Unfortunately the game looks downright ugly and hasn't been previewing particularly well. Pile that onto a soundtrack list that should scare anyone who's not under 20, and add the fact that Activision cannibalized the games original developer, Neversoft, a few years ago and threw them into the Call of Duty machine and you've got a recipe for disaster. I certainly hope I'm wrong, but it's not looking that way. Tony Hawk's Pro Skater 5 released Tuesday for PlayStation 4, PlayStation 3, Xbox 360, and Xbox One.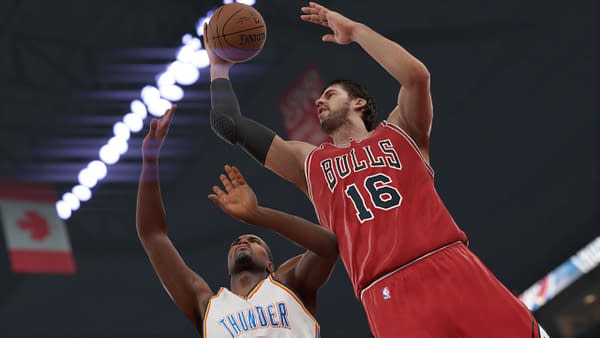 As far as traditions go here in the ol' U.S. of A, this is kind of the holy season for sports. American football has started up, baseball is finishing up, hockey is prepping to start again, and basketball is in its full swing. So it's again time for 2K's NBA juggernaut NBA 2K16 to run away with the basketball crown for another year. 2K have all but run away with the title of best basketball game since EA's disastrous NBA Elite 11, with last year's version showing up almost every month in the top ten sales charts. However much like every other sports game 2K are really only adding incremental changes with this year's biggest box quote being a MyCareer story mode directed by Spike Lee. 2K are also touting the largest soundtrack they've ever done with 50 tracks and some hot DJ's, and new 5 on 5 mode for create-a-players. NBA 2K16 released Tuesday for PlayStation 4, Xbox One, PlayStation 3, Xbox 360 and PC. Much like super niche Japanese roleplaying games, you know if you like this already, but there's another option.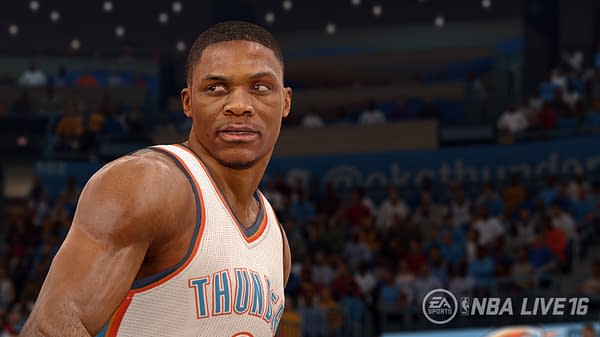 EA's NBA Live 16 is also coming out on Tuesday on current generation consoles. EA's basketball series has been facing an uphill battle against 2K ever since the aforementioned NBA Elite debacle. EA have purportedly put a lot of time and effort into reviving the series, but everything I've seen so far points to incremental changes to the already existing and slightly lackluster base game. Like every other EA sports game they've also included their microtransaction based Ultimate Team Mode, that has you using single use cards in a build a team card game. You can roll the dice on this franchise Tuesday as well.
That's it for this week! You can check out my other regular column, Typing on The Dead, where I review and dissect the latest issue of The Walking Dead.
Jared Cornelius is some guy from the Jersey coast who just got a cool T-shirt. Tell him about your cool T-shirts on Twitter @John_Laryngitis
Enjoyed this article? Share it!