Warhammer 40,000: Inquisitor To Get a Stand-Alone Expansion
Developer NeocoreGames has announced that Warhammer 40,000: Inquisitor will be getting its own stand-alone expansion called "Prophecy". The new expansion was announced along with the 2.0 update coming to the game, both of which will be added to the PC version on May 28th, but the expansion will cost you $25. If you already own the Inquisitor – Martyr version, you'll get a 30% discount for a limited time. The expansion will be coming to PS4 and Xbox One as well, but a time has yet to be set for those. In the meantime, here's a look at the 2.0 update, as well as features coming with Prophecy.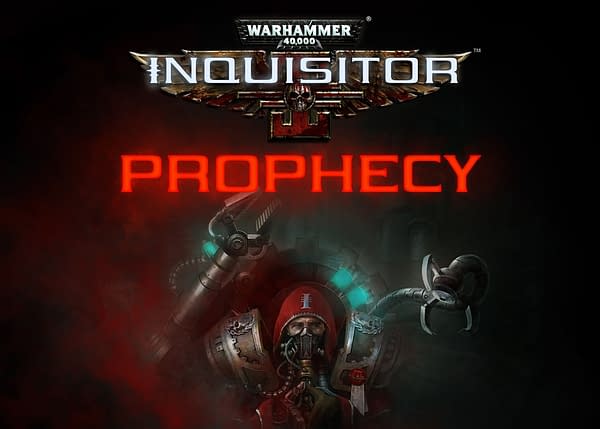 New Class: Play as a Tech-Adept Inquisitor. Summon and enhance units to help defeat enemies and complete investigations. This new summoner class comes with new unique abilities and mechanics, a unique skill-tree and various new melee and ranged builds.

New Campaign: The story of Inquisitor – Martyr continues in three new chapters, with one chapter solely focusing on the Tech-Adept, as its story slowly ties into the main plot.

New Environments: Players can discover huge monasteries, hazardous factories, unforgiving deserts and ruthless worlds engulfed by lava and volcanoes.

New Enemy Races: Inquisitor – Prophecy adds the Eldar and the Tyranids as new enemy races.

New Gameplay Mechanics: Inquisitor – Prophecy will be based on Inquisitor – Martyr's 2.0 update, bringing the base game's new level cap, redesigned loot-system and leveling, its new end-game, the co-op campaign mode, new items and a much faster, ARPG-focused gameplay to the stand-alone expansion as well.