We Messed Around With Google Stadia During PAX West 2019
One of the surprise appointments I was able to book for PAX West 2019 came in the form of meeting with Google Stadia reps and playing on the platform. During the meeting, I had a chance to sit down and play a couple of games on the system as we tried out DOOM Eternal and Mortal Kombat 11. If you're not already following the progress of the platform, the shorthand is that you're basically connecting with a server somewhere else in the world that's broadcasting a game to you as you play it with no latency between what you choose to do and when it shows up on the screen. As I played MK11, from a laptop, then again on an HDTV with Chromecast, I couldn't see or feel much of a difference as I took the guy to task with Noob Saibot.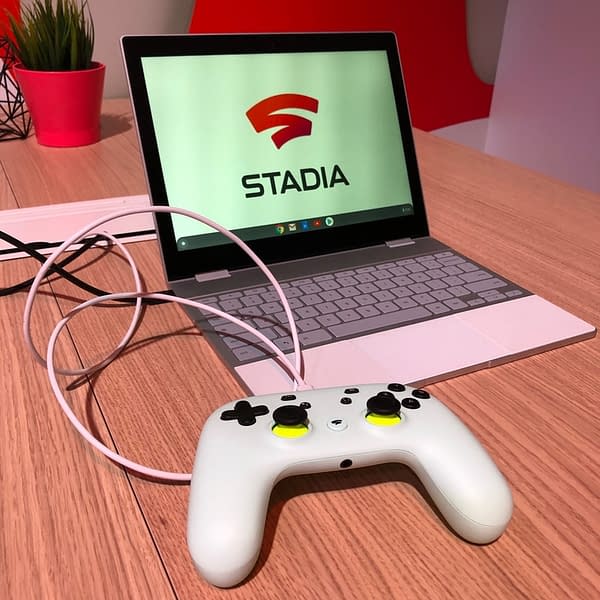 Based on the performance, I would say there's going to be a lot of developers who need to closely watch what Google is trying to do here. There's far more potential in the capabilities of this than just playing games. As for the controller, this thing is basically a couple of centimeters bigger than an Xbox One controller, but it feels about as smooth as a Switch Pro-Controller. It felt natural and didn't really have any issues. The button scheme on it is going to be fun for people to mess with as you'll be able to do social media right from the controller, as well as browsing mid-game. I hope to be able to mess around with Google Stadia more before it officially launches in November 2019.