Swedish indie developer YCJY has released a brand new trailer for the game Sea Salt, set to be released on PC sometimes in 2019. The game puts you in the role of an ancient dagon who plans to unleash hell from the sea upon those whom you see fit. Aside from being an action strategy hybrid, the game also has a strange tower-defense mode with the followers of the dagon on the attack! Enjoy the latest trailer for the game!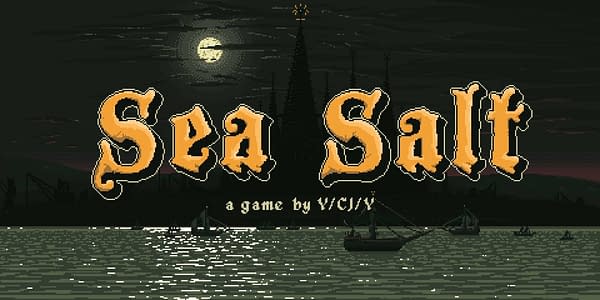 In Sea Salt players control an unruly swarm of nightmarish creatures, cultists and horrors from the unknown corners of the sea, leading them like a hive mind onto human territory. A multitude of monstrous followers are waiting to be unlocked and summoned as players progress through a gothic dark fantasy story. Fear and the element of surprise will be used as weapons when overcoming bloodthirsty hunters and tenacious bosses on the way to claiming the true sacrifice.

The story of Sea Salt revolves around the unseen player character Dagon, The Old God, the Eldritch force of the sea. For years Dagon was willing to offer humanity fair winds for their fishing vessels in exchange for their prayers, and a sacrifice when the time came. The humans were happy to enjoy the riches and prosperity provided by Dagon. They knew the price, but cowardice overtook their faith when the time came to collect their debts. The Bishop of the new faith defied Dagon's will, so the horrors of the deep will emerge to claim what is theirs.
Enjoyed this article? Share it!