9 New Behind-the-Scenes Pictures from Jurassic World: Fallen Kingdom
After a solid opening weekend that pushed Jurassic World: Fallen Kingdom to over $700 million worldwide, the sequel is looking like it's going to do about as good as the first one did. (Maybe a little less.) That means it's a certified hit so Entertainment Weekly has shared nine new behind-the-scenes photos from their special issue about the Jurassic Park/World series.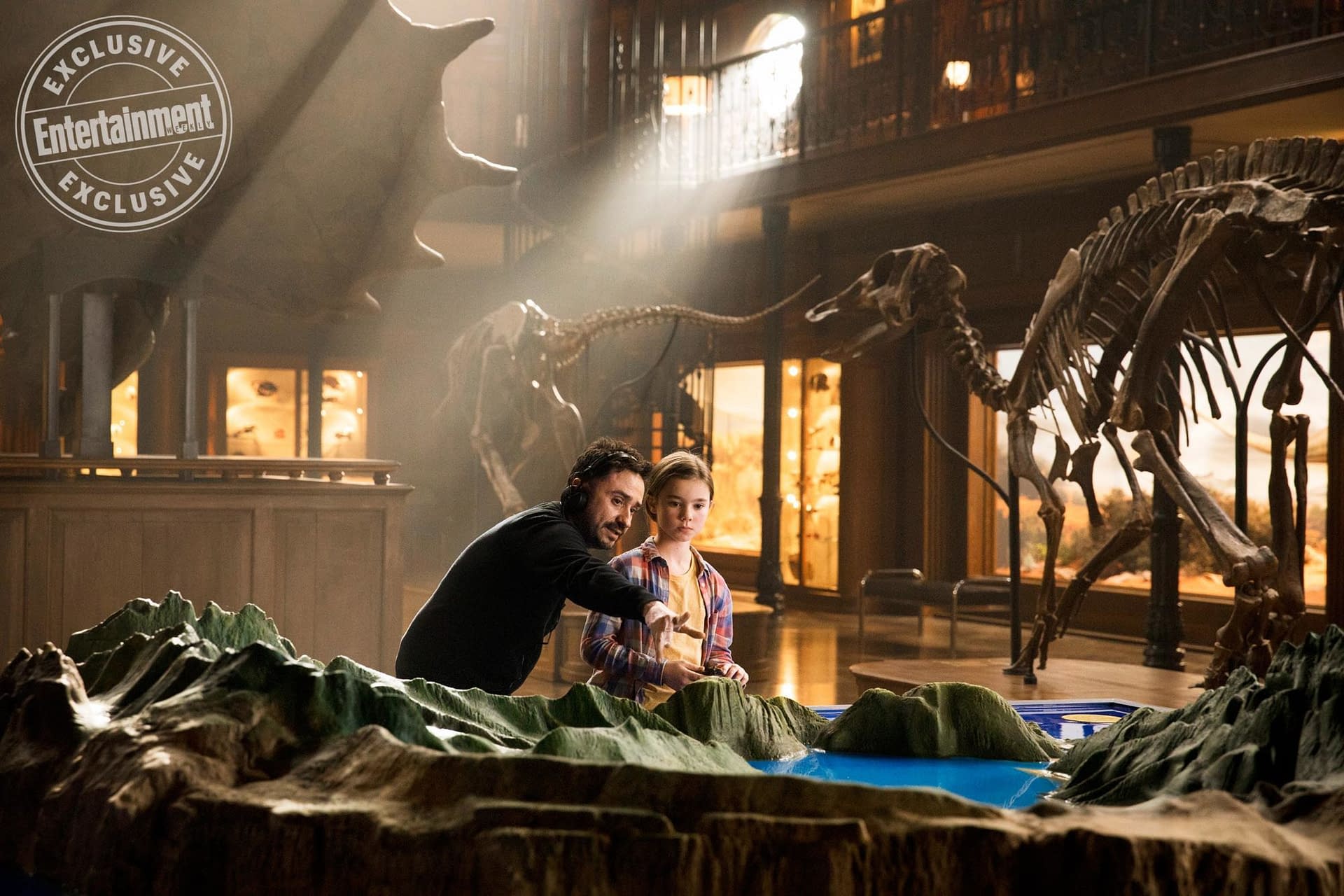 J.A. Bayona and Isabella Sermon – Bayona stands with Sermon, who plays Maisie, in the private dinosaur collection of James Cromwell's Benjamin Lockwood.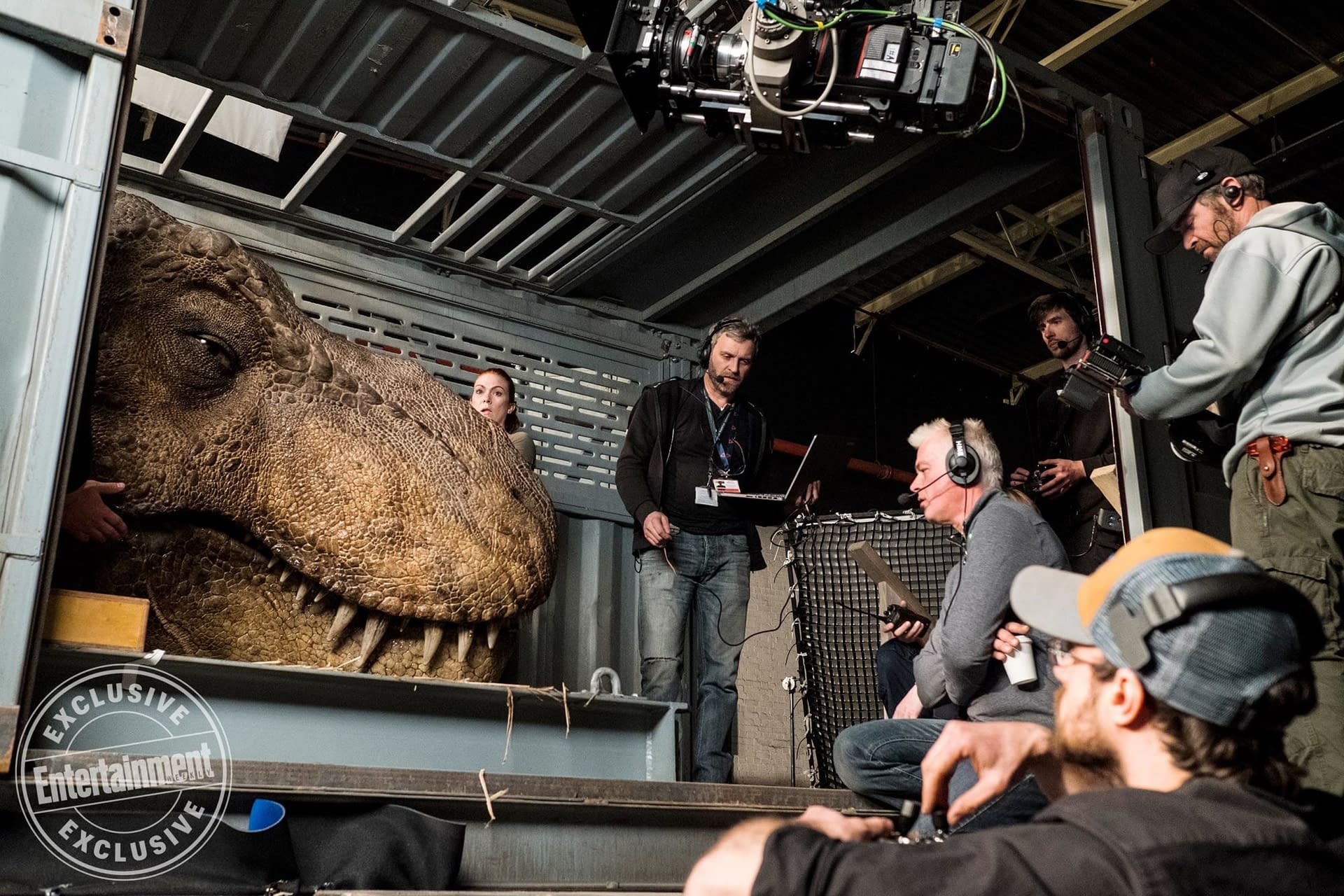 The T.rex with the Jurassic World: Fallen Kingdom filmmaking team – The T.rex tagged and caged. Neal Scanlan (seated) cues up a scene that involved some aerobatic tumbling by Chris Pratt's Owen Grady.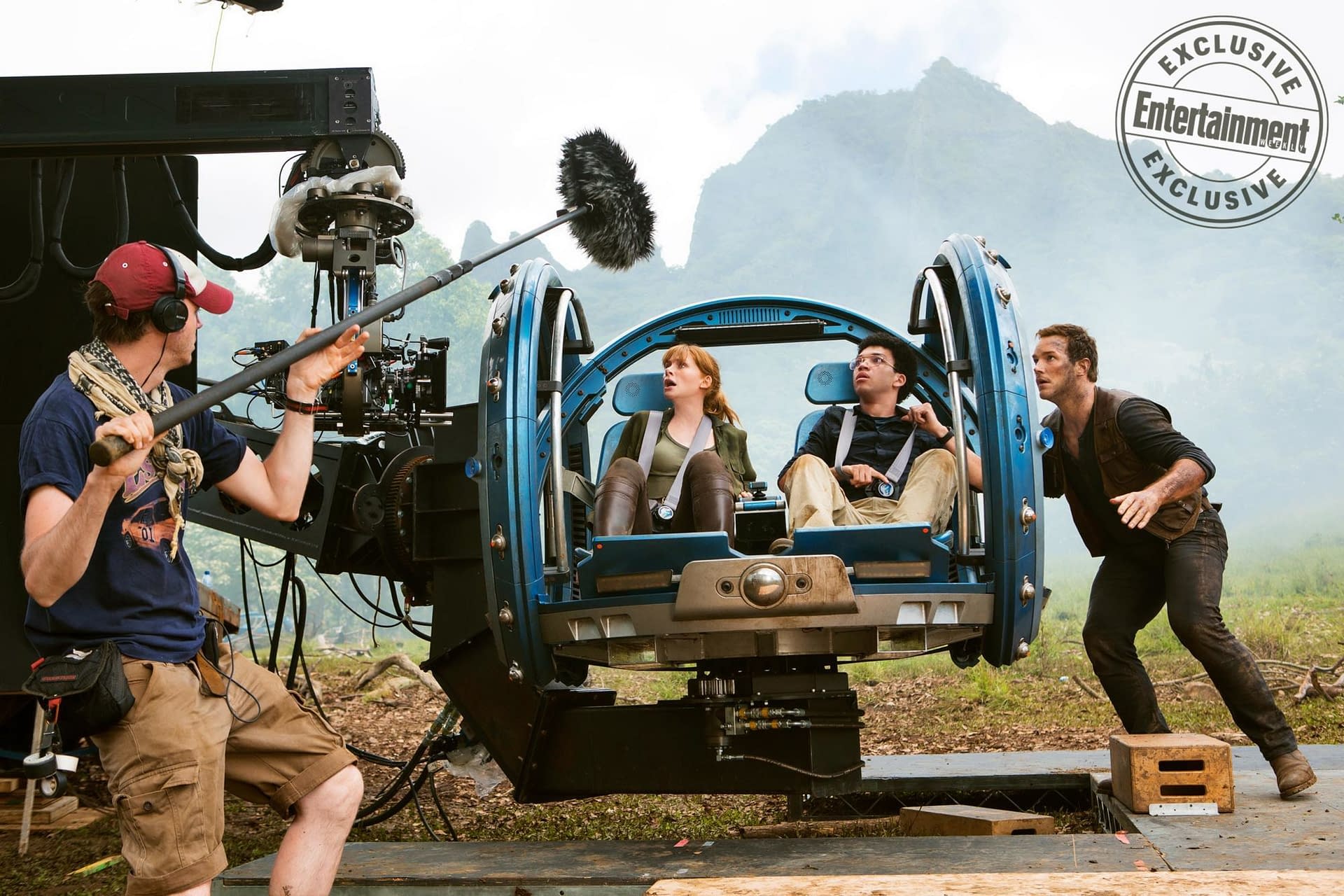 Bryce Dallas Howard, Justice Smith, and Chris Pratt – Bryce Dallas Howard's Claire Dearing and Justice Smith's Franklin Webb look frightened in the rig that stood in for the gyrosphere.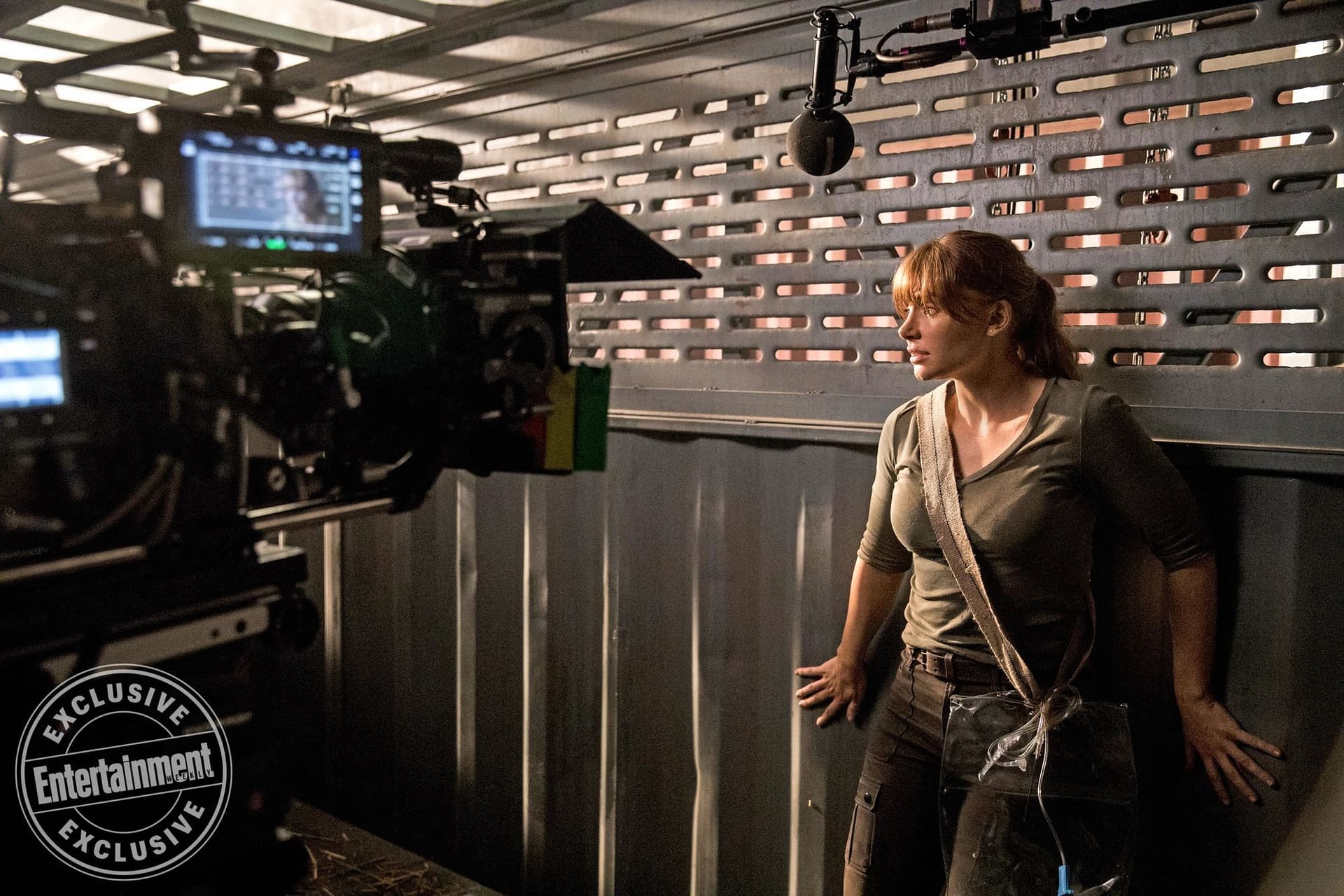 Bryce Dallas Howard – Howard prepares for a close-up. Her character is mostly seen wearing sensible boots, but she also rocks some less practical footwear onscreen. "I'm even balancing on one heel in one scene," she says.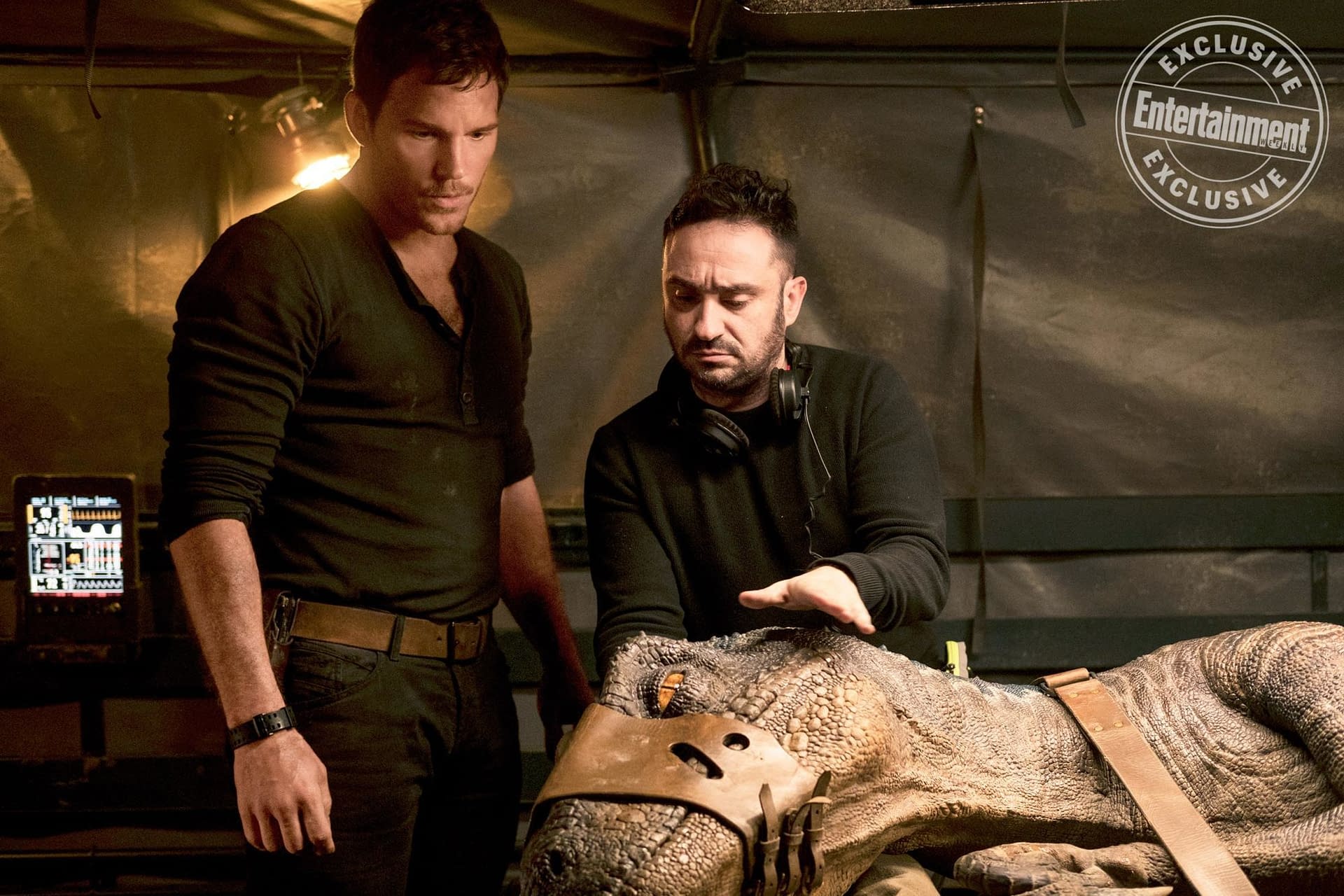 Chris Pratt and J.A. Bayona – Pratt says Bayona brought his signature style to Fallen Kingdom, including "a sense of pacing and suspense."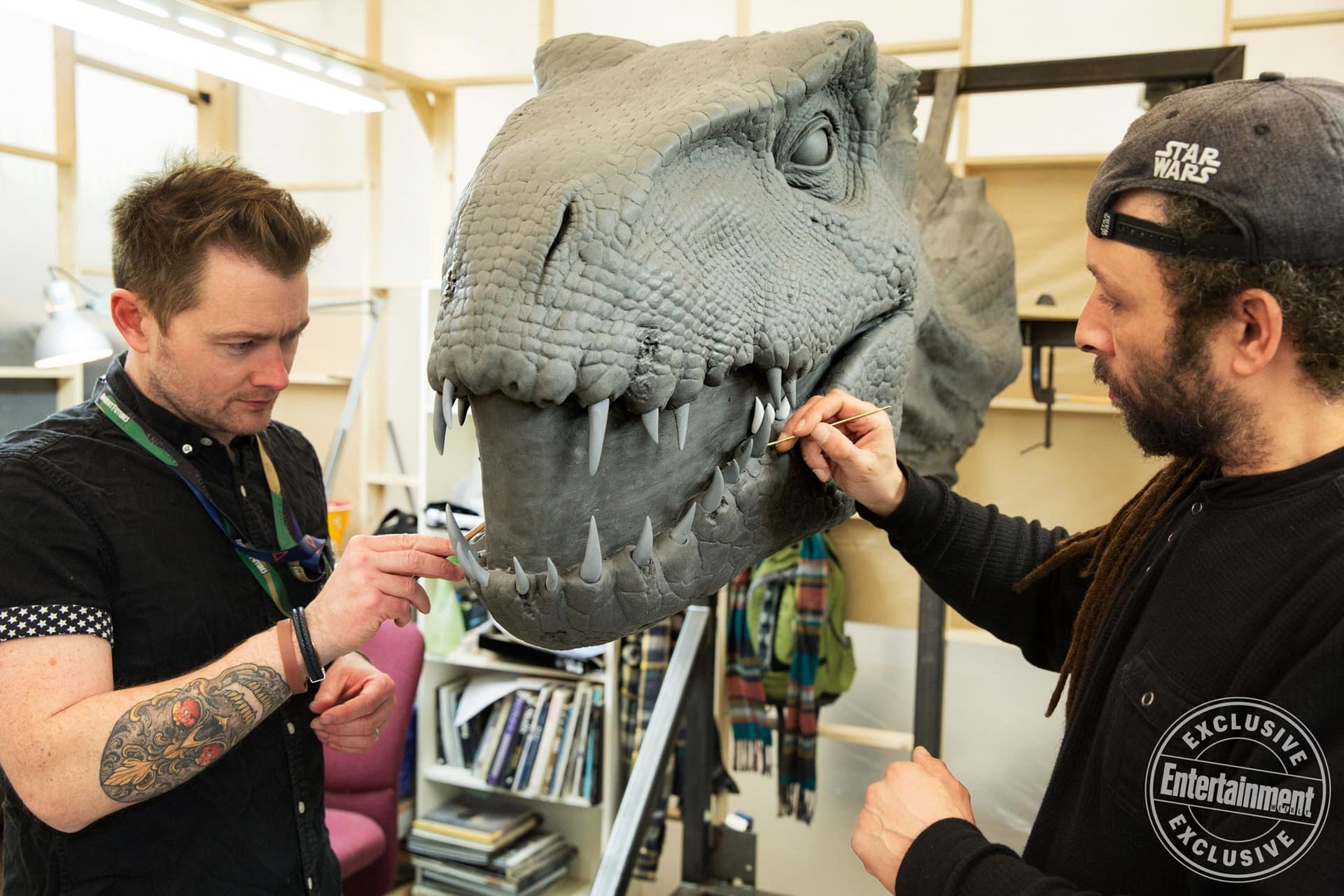 Colin Jackman and Darren Nevin – Sculptors Colin Jackman (left) and Darren Nevin work to create details on the Indoraptor.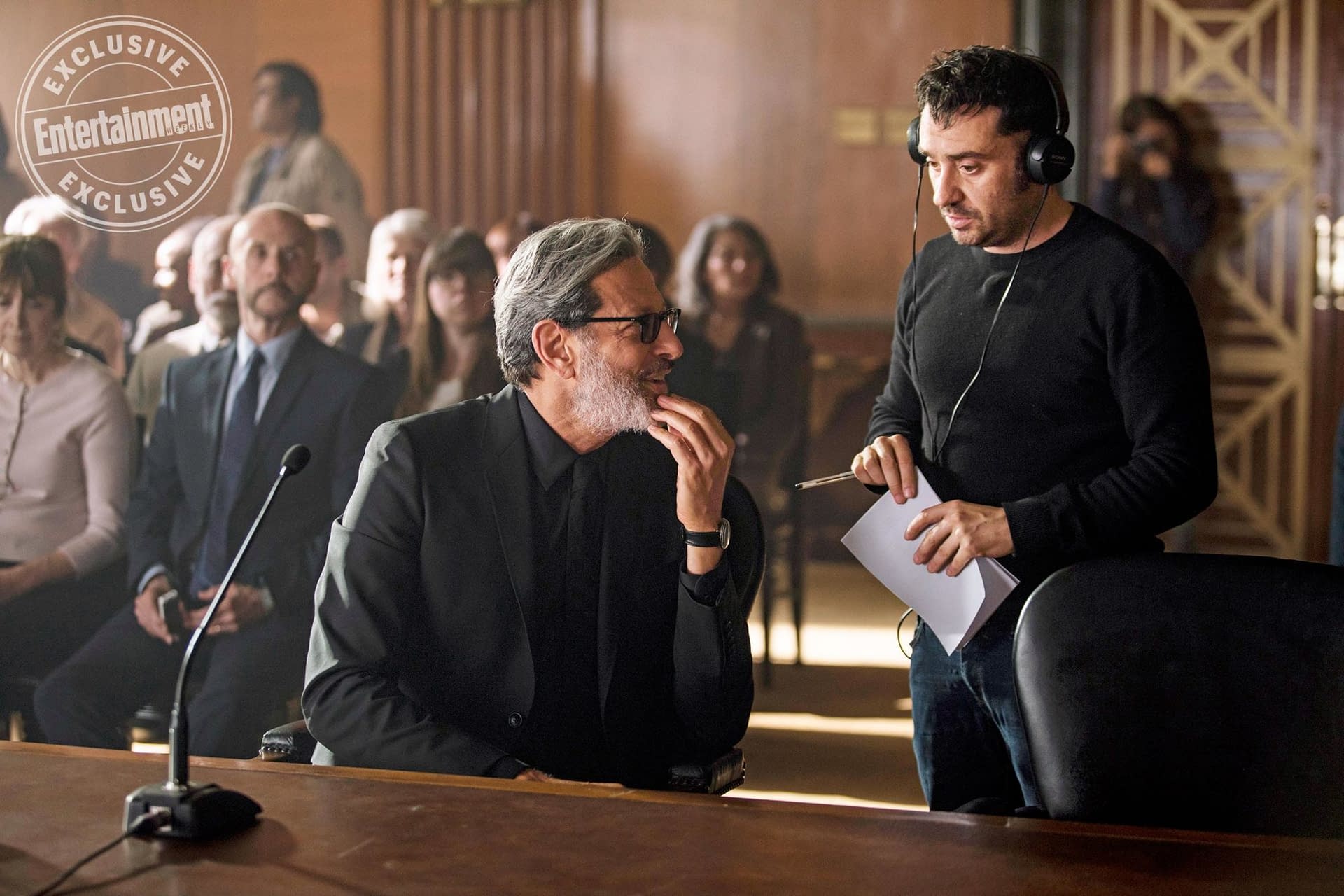 Jeff Goldblum and J.A. Bayona – Before Goldblum joined Bayona on-set, he and writer-producer Colin Trevorrow discussed his character's evolution, a conversation Goldblum calls "fruitful and nourishing."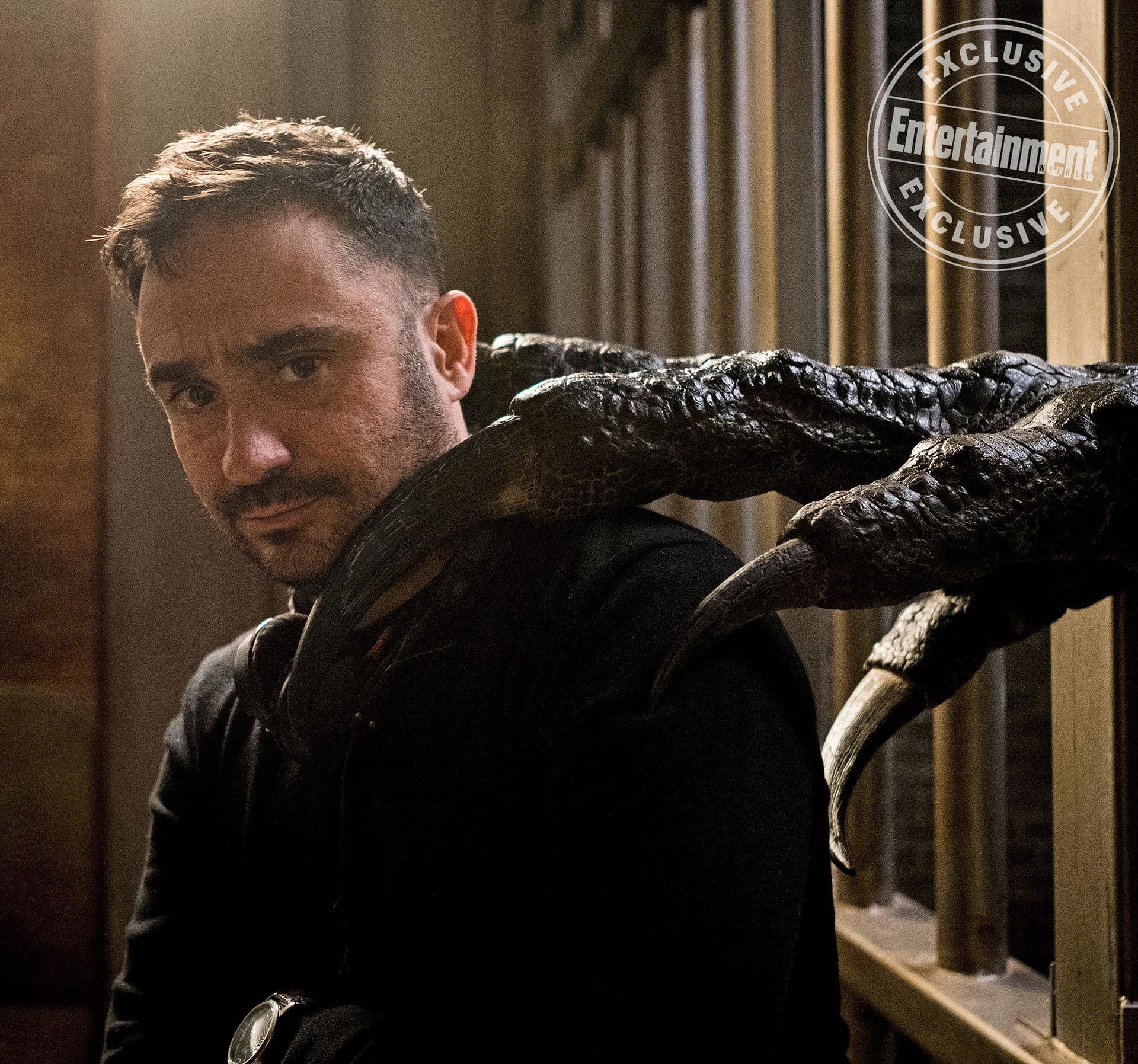 J.A. Bayona – Bayona with the Indoraptor's animatronic arm.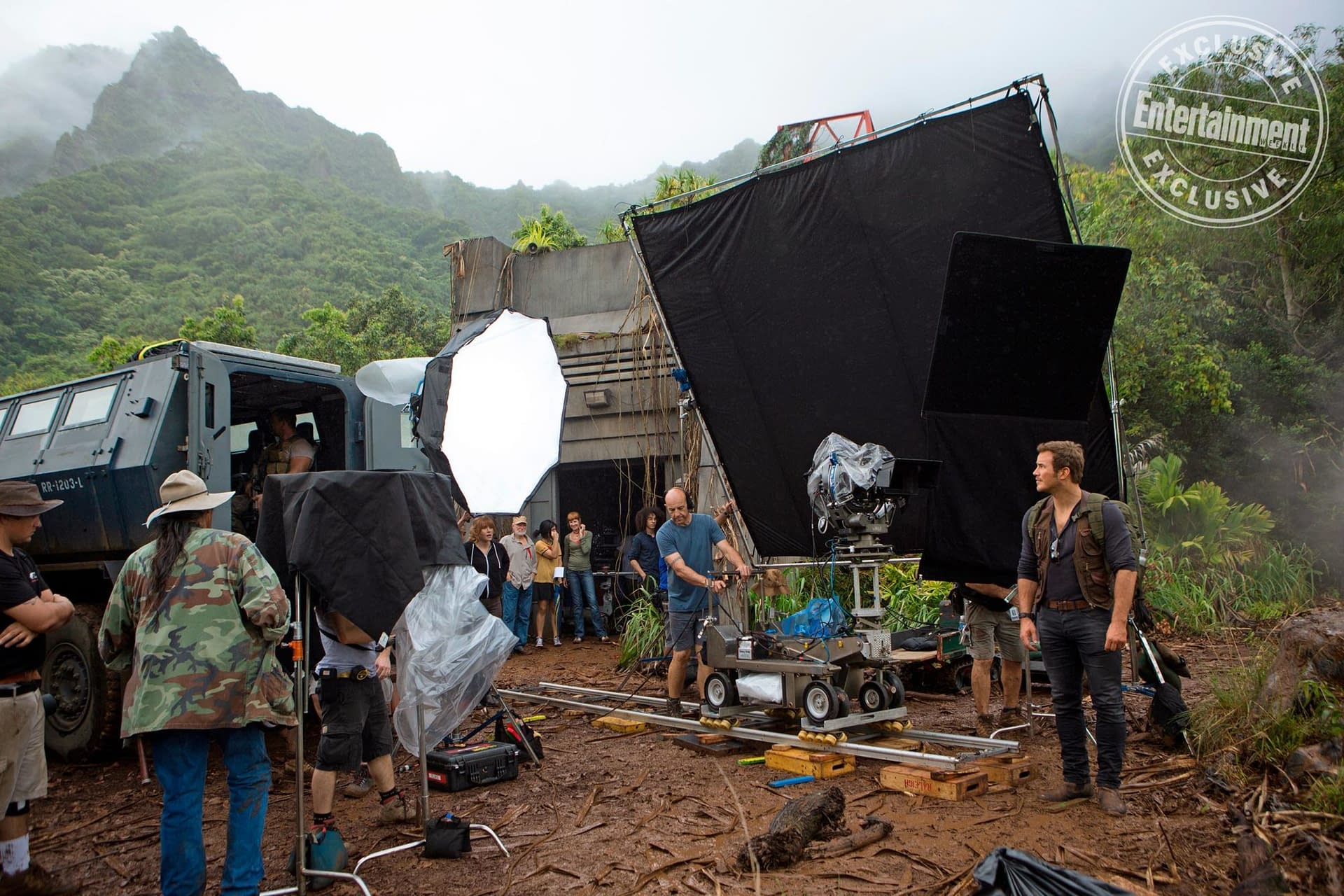 Chris Pratt and crew – Pratt on-set in Hawaii, the location that doubles for the exotic Isla Nublar. "Once I got to Hawaii, I realized it was like the spirit of the island living in the movie," the actor says. "So we certainly mourn that loss in this movie."
Jurassic World: Fallen Kingdom has an ending that is setting up an interesting scenario going forward. The third movie in the series is due out in June 2021.
Summary: When the island's dormant volcano begins roaring to life, Owen and Claire mount a campaign to rescue the remaining dinosaurs from this extinction-level event.
Jurassic World: Fallen Kingdom, directed by J.A. Bayona, stars Jeff Goldblum, Chris Pratt, Bryce Dallas Howard, Toby Jones, James Cromwell, Ted Levine, Geraldine Chaplin, Rafe Spall, B.D. Wong, and Justice Smith. It's out now.