Anthony Mackie Goes After Marvel For Lack Of Diversity On Productions
Anthony Mackie has appeared in seven MCU films for Marvel Studios as Sam Wilson, aka The Falcon. Captain America: Winter Soldier, Avengers: Age of Ultron, Captain America: Civil War, Ant-Man, Avengers: Infinity War, Avengers: Endgame, and the upcoming The Falcon and The Winter Soldier Disney+ show. While the cast of these productions presents a feeling of family and togetherness, it turns out Anthony Mackie may not be feeling the love as much as most thought. In an interview with Hamilton actor Daveed Diggs as part of Variety's Actors on Actors, Mackie took the studio to task over their lack of diversity both in front of and behind the camera.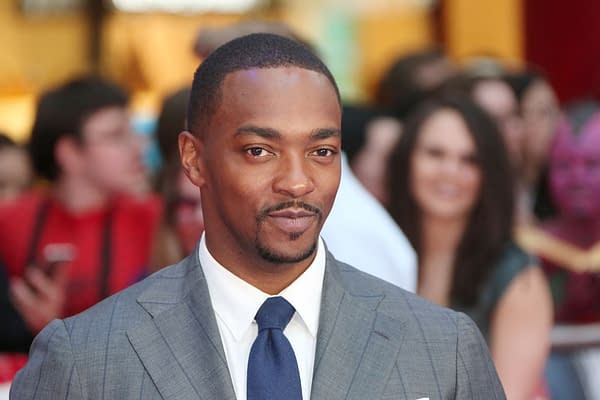 Anthony Mackie Telling It Like It Is
"When The Falcon and The Winter Soldier comes out, I'm the lead. When Snowpiercer comes out, you're the lead. We have the power and the ability to ask those questions," Anthony Mackie says of Marvel's lack of diversity. "It really bothered me that I've done seven Marvel movies where every producer, every director, every stunt person, every costume designer, every PA, every single person has been white. But then when you do Black Panther, you have a Black director, Black producer, you have a Black costume designer, you have a Black stunt choreographer," the actor adds. "And I'm like, that's more racist than anything else. Because if you only can hire the Black people for the Black movie, are you saying they're not good enough when you have a mostly white cast? Hire the best person for the job," the actor concludes. "Even if it means we're going to get the best two women, we're going to get the best two men."
Anthony Mackie makes a lot of good points here, and while the studio has committed to doing a better job making sure they are making more diverse hires, there really is no excuse for them having not done it in the past. They better stick to it as well, or else they risk alienating more and more of Hollywood.