It seems that fans are eager to point the finger at anyone but the villain when it comes to who is to blame for the events of Avengers: Infinity War. It's interesting watching the blame game go around because it is a very common way to deal with grief. ComicBook.com recently spoke to Joe Russo about the blame game. However, to get into that, we're going to need to throw up the spoiler warning. So if you haven't seen the movie it's probably best to skip this one. .
.
.
.
.
.
.
.
.
.
.
.
.
.
.
.
.
.
.
.
So, at the end of Avengers: Infinity War, circumstances happen where Thanos ends up winning and kills half of the universe. A lot of fans are placing the blame of the events on Peter Quill aka Star-Lord because he lost control and knocked Mantis off of Thanos while Iron Man and Spider-Man were trying to take the gauntlet. When it comes to the blame game though Joe Russo thinks there could be another contender for whose fault this is [note: it's Thanos' fault because he's the bad guy].
"I would argue that the fan base could be equally upset with Thor, who chose to throw that ax into Thanos chest and not his head," Joe Russo tells ComicBook.com. "Because he wanted to tell Thanos that he got his revenge."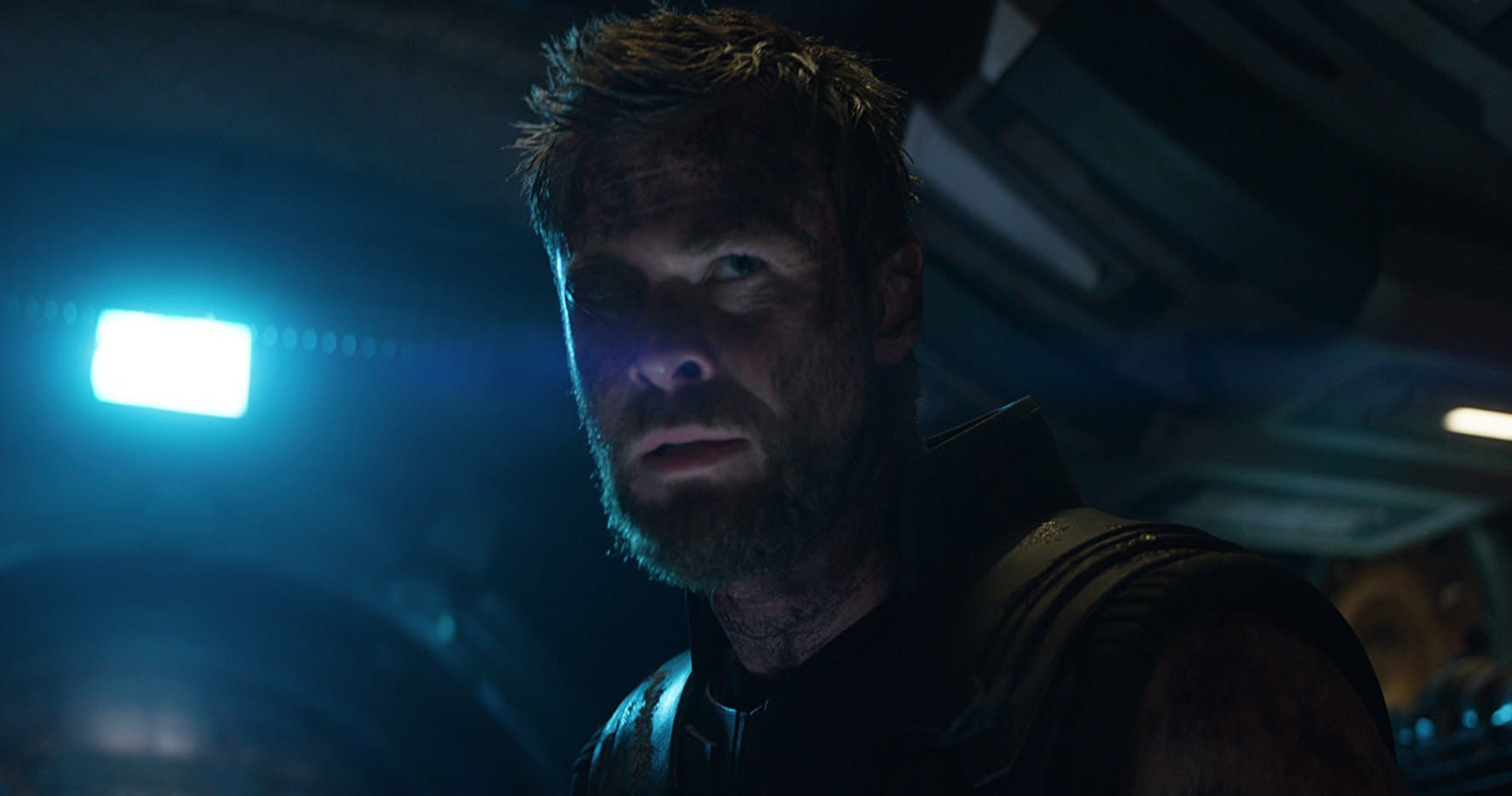 It isn't expressly clear in the movie that Thor put the ax into Thanos' chest because he wanted a moment to tell Thanos he got his revenge but it makes sense on a character level. Thor has always been at odds with his ego and needing the opportunity to tell Thanos he got his revenge works.
"Had he gone for a kill shot, that snap would not have happened. These are choices that characters who are feeling immense pain make and hopefully, the audience can learn to empathize with those characters because they can grow through stories," Joe Russo went on. "Stories can teach us things and that we should try to see every choice from the perspective of the character that made the choice."
The actions of both Peter and Thor are frustrating because we don't want the Avengers to lose the battle but they both make sense in terms of what we know about their characters. Peter has always been a slave to his emotions and acting without thinking. That's why he shot Ego without a second thought when he found out that Ego caused his mother's cancer. Thor has always had an ego problem and there is an extended joke in Thor: Ragnarok that he thinks he's the strongest Avenger. The need to repair his damage ego after Thanos defeated him so soundly is within character. We might not like these actions but we already have one morally perfect character and his name is Steve Rogers and even he makes mistakes sometimes. Not to mention this blame game is something that happens when you're going through the stages of grief so it makes sense that fans are looking to point the finger at someone.
It's just they should point it at Thanos since he's the one that snapped his fingers and not the people who failed to stop him.
Summary: As the Avengers and their allies have continued to protect the world from threats too large for any one hero to handle, a new danger has emerged from the cosmic shadows: Thanos. A despot of intergalactic infamy, his goal is to collect all six Infinity Stones, artifacts of unimaginable power, and use them to inflict his twisted will on all of reality. Everything the Avengers have fought for has led up to this moment – the fate of Earth and existence itself has never been more uncertain.
Avengers: Infinity War, directed by Anthony and Joe Russo, stars Robert Downey Jr., Josh Brolin, Mark Ruffalo, Tom Hiddleston, Chris Evans, Chris Hemsworth, Jeremy Renner, Chris Pratt, Elizabeth Olsen, Sebastian Stan, Benedict Cumberbatch, Paul Bettany, Chadwick Boseman, Benedict Wong, Zoe Saldana, Karen Gillan, Vin Diesel, Dave Bautista, Pom Klementieff, Scarlett Johansson, Don Cheadle, Tom Holland, Bradley Cooper, Sean Gunn, and Anthony Mackie. It's out now.
Enjoyed this article? Share it!