Becky Review: Gory And Violent Revenge Film Brings The Goods
Becky became available to stream on VOD platforms this weekend, while also opening on drive-in screens around the country. The Home Alone-style revenge thriller has made waves for having comedic actor Kevin James star as the neo-Nazi bad guy in the film, complete with a swastika tattoo on the back of his head. Stunt casting like this is usually a bad sign. Still, the curiosity factor, combined with a solid cast of actors, has made this one of the more anticipated films making its streaming debut this summer. While far from perfect, the film does get more right than wrong, and Becky ends up being a fun, gory watch.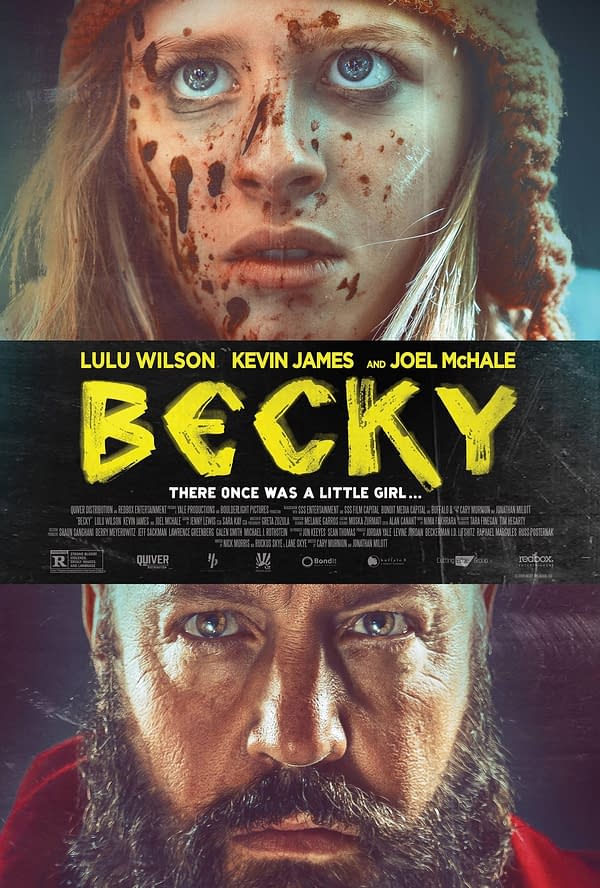 Becky is Super Violent
"Spunky and rebellious, Becky (Lulu Wilson) is brought to a weekend getaway at a lake house by her father, Jeff (Joel McHale), in an effort to try to reconnect. The trip immediately takes a turn for the worse when a group of convicts on the run, led by the merciless Dominick (Kevin James), suddenly invade the lake house."
The plot for the film is a little simple, and the neo-Nazi group's motivations could have been explained a little bit more. They are there looking for a key of some kind that is never explained very well and ends up just being a MacGuffin there to get the characters together. Dominick's group of thugs is not very impressive either, but oh well. James is excellent here as the group's leader. It is downright chilling watching him play so far against type, and he really goes for it here. Again, it is not perfect, but a good turn toward some more dramatic appearances in the future. Lulu Wilson is the standout here. She is going to be a big star, and it is easy to see why after she shined in the not so great Annabelle: Creation last year and now Becky. Some of the situations the script puts her in could easily fall into cliches, but she is such a gifted actress she pulls them out of the depths.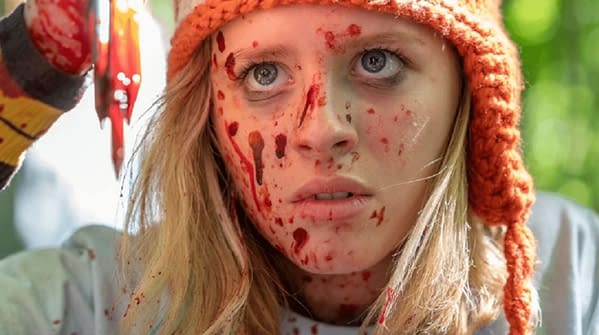 Becky is also one of the most violent films released in 2020 so far. Take heed; there is some very gnarly stuff in this film, which got an NC-17 when first submitted to the MPAA. In these times and with everything happening in the world these last few days, it would be understandable if you wanted a break from the violence. If you do watch the film though, there are some great scenes of action and gore make-up in this one. Karlee Morse, take a bow for the eyeball scene. Directors Cary Murnion and Jonathan Milott have some work to do figuring outpacing and letting a story breathe a little, but they have a sharp eye for action and mayhem that will serve them well going forward.
Overall, Becky is the gory version of Home Alone that nobody asked for but will enjoy the hell out of watching. Kevin James playing a Nazi, will bring in the curious, and they will walk away from this one entertained. 7.5/10