The Monster Hunter franchise has been a major hit for games publisher Capcom since its Playstation 2 debut in 2004. In the game, players take the role of a Hunter, whose task is to protect a local village or area from Monsters — giant creatures of varying sizes, natures, and abilities. With the Monster Hunter series becoming Capcom's second-biggest seller (next to Resident Evil) in 2019, it seems the perfect time to make the jump to feature film. The storyline in the film centers around a character named Captain Natalie Artemis (Milla Jovivich) and her loyal soldiers, who are transported to a world where they engage in battle with Monsters.
Jovovich gave us a little look at her Monster Hunter character, Captain Natalie Artemis, on Facebook in 2018:
Captain Natalie Artemis. Ranger. Monster Hunter. Just a little peek for all the @monsterhunterworld fans out there who were worried the other day. Here is Captain Artemis wearing a "slinger" on her arm. I will also post a pic at some point of some of the incredible MH weapons we've recreated for the film.
Captain Natalie Artemis is a member of a United Nations military team which falls into a portal and ends up on another world — the Monster World. They join with another group — which likely includes Tony Jaa's character The Hunter — to defend this portal and prevent the monsters from using it to invade Earth.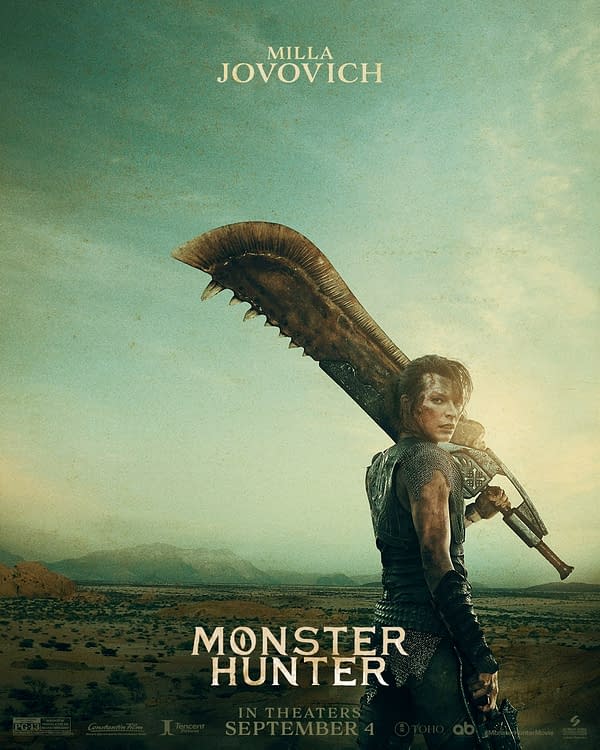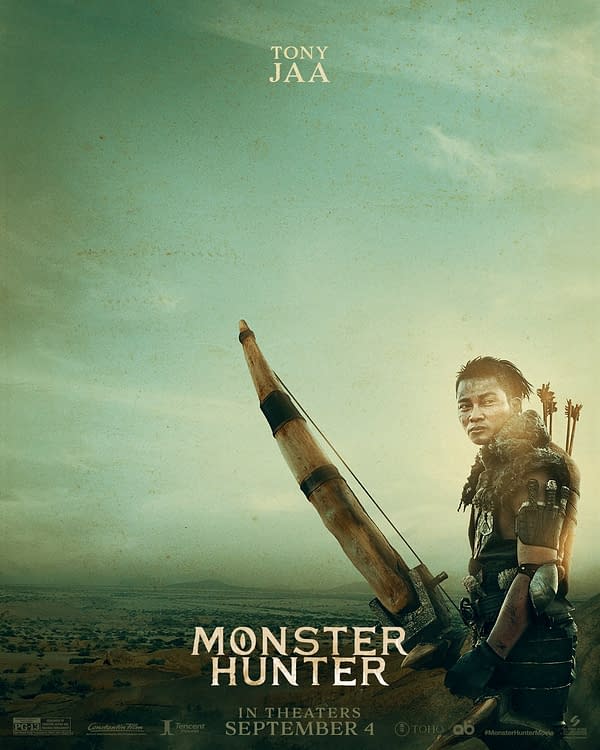 Monster Hunter is directed by Paul W.S. Anderson and stars Milla Jovivich as Captain Natalie Artemis, Tony Jaa as The Hunter, Clifford "T.I" Harris Jr as Link and Ron Perlman as Admiral. The film is scheduled for release by Sony Pictures on September 4, 2020 in the United States. Monster Hunter is produced by Screen Gems, in association with Impact Pictures, Constantin Film, Tencent Pictures, and Toho — which is a company that knows a thing or two about giant monsters.
Enjoyed this article? Share it!