Ben Affleck Hasn't Been Asked to be in 'Jay and Silent Bob Reboot'. Yet.
That a**hole from The Fashionable Male apparently hasn't been asked to return for the upcoming Jay and Silent Bob Reboot film. If you have no idea what we're talking about, perhaps a rewatch of Kevin Smith's Mallrats is in order, where Ben Affleck plays a not-so-nice manager of a store called….The Fashionable Male.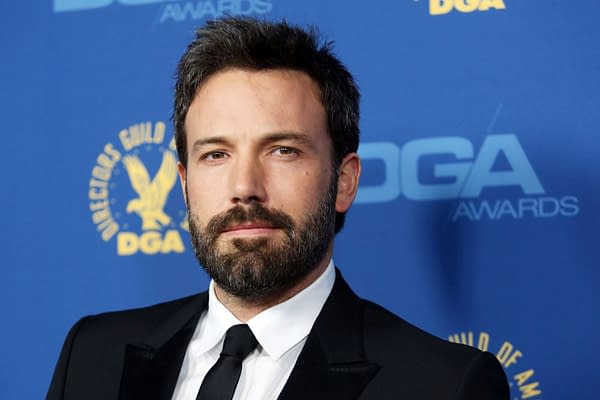 Jay and Silent Bob Reboot has already touted scores of returning View Askew faces from across Smith's filmography, and we're a little surprised that Affleck says he hasn't been asked to join in. Yet.
In a recent chat with Collider about his Netflix film Triple Frontier (warning- there are spoilers for the film in the full interview, so maybe don't read the entire thing til you've watched the film) Affleck revealed a few tidbits, like his and Matt Damon's first extra gig.
Collider: Were you really an extra at Fenway for Field of Dreams?

BEN AFFLECK: Yeah, I really was! Me and Matt [Damon] were in the bleachers and we made, I think, 50 bucks.

Collider: Did you know back then, at a young age, that you wanted to make movies?

AFFLECK: We knew we wanted to do it, and that was just a chance to get on a set and be near it. We were trying to do it from a pretty young age. The few times we were able to be extras as teenagers were because movies came to town and would shoot in Boston and we knew a local casting director. So, we got a chance to jump in every time there was a job open.
And as to the Jay and Silent Bob Reboot casting:
Collider: I'm super envious that you got to be on set for that movie. Next thing is, will Shannon from Mallrats or Holden from Chasing Amy make an appearance inJay and Silent Bob Reboot?

AFFLECK: Your guess is a good as mine. I haven't been asked to make an appearance but you never know, there's still time. We'll see. I think if it was up to me, I would rather do Holden than Shannon, but I would defer to Kevin.
We'll let you know what we hear about the film of course, and check back for more Road To Reboot updates from Kevin Smith himself.