Chadwick Boseman hosted last night's episode of Saturday Night Live, which opened up the opportunity for the Black Panther to appear on the recurring skit, Black Jeopardy. It was a great way for the show to return from a break with the star of the hottest move of the year.
"This may be the blackest Black Jeopardy yet," declared host Darnell Hayes, played by Kenan Thompson, after noting that T'Challa had come all the way from Wakanda. It takes T'Challa a little while to catch on to how to play the game, but he eventually gets it.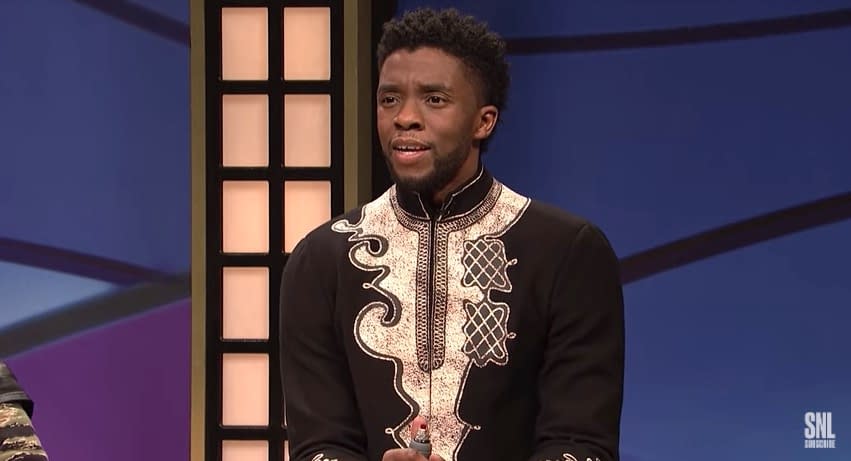 Check out the video below:
Shanice (Leslie Jones), Rashad (Chris Redd) and T'Challa (Chadwick Boseman) compete on Black Jeopardy, hosted by Darnell Hayes (Kenan Thompson).
Last month, Saturday Night Live debuted a deleted scene from Black Panther, which you can watch here.
Enjoyed this article? Share it!