Analysts Think That Comcast Will Make a Counteroffer for Fox
It turns out the drama of the Fox-Disney deal isn't over yet. The voting is due to take place on the 27th, and Fox seems to have agreed to the deal. However, it sounds like people believe that Comcast could swoop in to make a last-minute counteroffer. According to Business Insider several analysts believe that this bidding war isn't over.
"I do think that it's likely," RBC Capital Markets analyst Steven Cahall said.In a note sent out to clients, Cahall predicted Comcast could indeed make another bid. "Comcast will similarly approach Fox focused on post-RSN leverage so we wouldn't be surprised to see Disney and Comcast bidding into the $40s," he wrote.

There is a lot to be gained with the Comcast assets that aren't just Marvel characters but major franchises like Alien and the Avatar movies, which are getting ready to launch four new entries in the series.
But after Disney and 21st Century Fox agreed to the latest offer, Jefferies analyst John Janedis predicted that "given the strategic importance of the 21st Century Fox assets, we expect Comcast will come back with a higher offer." He predicted one that would value the 21st Century Fox assets at $80 billion.
Comcast seems to believe that if they are going to grow as a company, they need to start producing their own original content. Instead of trying to make up their own IP, it would give Comcast a huge leg up to have established brands to start out making their own content.
Comcast badly wants to win the sweepstakes, and it has the might on its balance sheet to raise Disney's bid. Both bidders would finance the acquisition with a large amount of debt, but "Comcast has the bigger balance sheet so it has more debt capacity and can pay a higher price," according to Cahall. Comcast has roughly $6 billion in cash, compared to Disney's $4 billion. "If it has to be an all cash bid, it would suggest that Comcast is in a stronger position," he added.
As always, nothing is finalized until the ink is dry on those contracts. While Comcast might come back with a counteroffer, the Disney offer is a mixture of cash and stock. Stock will continue to grow over time, and with such a big acquisition and the theme parks getting bigger every year, it stands to reason in the long term that Disney is the better deal regardless of whether Comcast makes a bigger cash offer.
T-minus 20 days to the vote.
---
---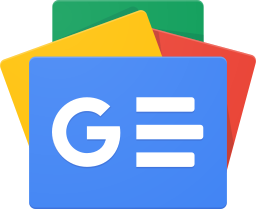 Stay up-to-date and support the site by following Bleeding Cool on Google News today!