Brad Pitt and Emma Stone Negotiating to Star in Damien Chazelle's "Babylon" at Paramount
The Hollywood Reporter published a story late Monday detailing the latest movie from Whiplash and La La Land director Damien Chazelle. Titled Babylon, the film has found a home at Paramount after with producers Marc Platt, Olivia Hamilton, Matthew Plouffe, and Tobey Maguire. The story is set in Hollywood's golden age, just as silent films are giving way to talkies and is rumored to be intended as an R-rated release. Deadline reported in July that the movie is a "bold auteur piece" that is, like his previous outing First Man, not a musical. Chazelle presented the project to studios and production companies in June and the consensus was that the project was risky because of the subject matter, the projected $80-100 budget, and the massive 180-page script. THR reports that Chazelle has reworked the script in the meantime and made cuts aimed at taming the budget.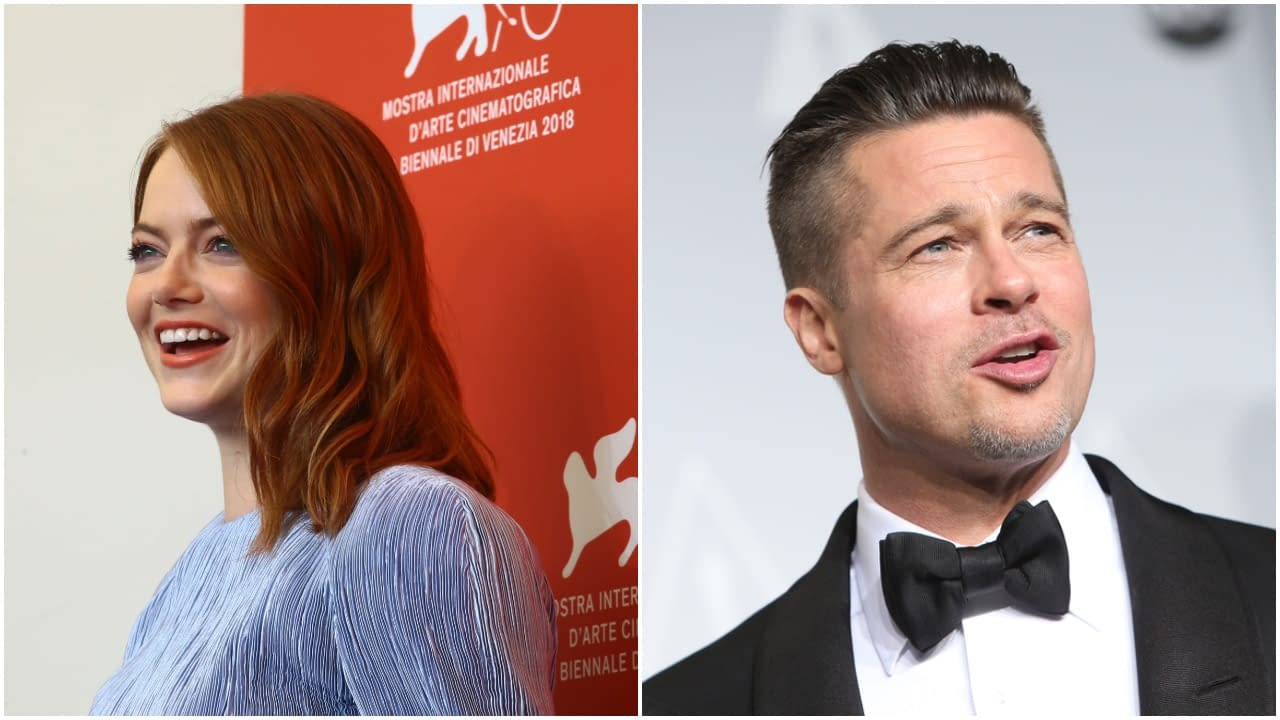 Although no casting has been officially announced, Brad Pitt is rumored to be in negotiations to play a fictional actor in the film's version of late 1920s-Hollywood who is left behind by the move from silent films to sound. Emma Stone is said to be in negotiations to play Hollywood star Clara Bow, who came to personify that Roaring 20s and was, at one point during her career, in the Paramount stable of stars. Starring in movies such as Wings, the winner of the first-ever Best Picture Academy Award, and It, the 1927 Cinderella story about a shop-girl that lent its title to Bow for her nickname, "The It Girl." After a successful career in silent film, Bow was one of the era's stars who was able to successfully make the jump to talking pictures.
Paramount has set a December 25, 2021, limited release date to qualify for the 2021 awards season, with a wider release in early January.