Ghostbusters As A Netflix Series? According to Dan Aykroyd, It Could Work
Ghostbusters is in what we will call a "down" period right now. To much fanfare and divisiveness last summer, we got another film in theaters. How you felt about the film either way, it was not the success people were hoping for. People will never stop referencing the property, and this week it gets another shot in the arm thanks to the second season of Stranger Things. The kids in the show will be seen trick or treating in Ghostbusters suits. There is also a make-shift trap in the trailer as well.
At an event promoting the Ghostbusters/Stranger Things partnership with Reebok, original film star Dan Aykroyd was asked about doing a Netflix Ghostbusters show.
Yes. Absolutely. Sure. Sure. I can see several possibilities there. You know? Take a cue from these guys in Stranger Things and maybe have the Ghostbusters in high school or something.
Ugh. No thanks. Dan will never let this franchise just rest. What I would like to see more than this? A new animated series. Teenage Mutant Ninja Turtles has had many successful animated reboots over the years. You know why Ghostbusters doesn't? Stuff like this. Someone needs to sit someone over at Ghost Corps down and talk some sense into them. How cool would an old-school animated series be? You can switch dimensions and meet the old versions of the Busters, the female Busters. Why high school? They are scientists with many years of education and resources by the time we meet them in the films. Them running around without any of that would be ridiculous.
I understand that this is just a quote from an actor at an event. But with Aykroyd, there is no such thing as an off-hand remark. He probably already has eight seasons in mind. Don't worry: he will have a cameo.
There is still lots of life in Ghostbusters. It just has to be spread around wisely.
First seen on Cinemablend
---
---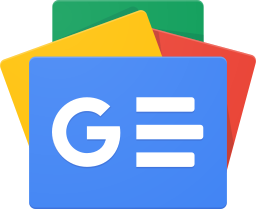 Stay up-to-date and support the site by following Bleeding Cool on Google News today!