Brendan Fraser has played several roles, from being a man in a robot body on Doom Patrol to his leading role in the action/adventure franchise The Mummy, but now he'll be taking on a much more introverted, serious role for his next film by the brilliant Darren Aronofsky.
One of the most discussed directors of the '00s, (Mother! and The Black Swan) Aronofsky, will be bringing his next project to life titled The Whale for the highly respected production company A24 — and starring Fraser. Fraser will play a 600-pound social recluse named Charlie, who has struggled after grieving his partner's loss and coped with food after isolating himself for his relationship with his partner. The film will involve Fraser trying to reconnect with the family he left behind for his former gay lover, with his teenage daughter being cited as extremely unhappy and experiencing her own internal struggles.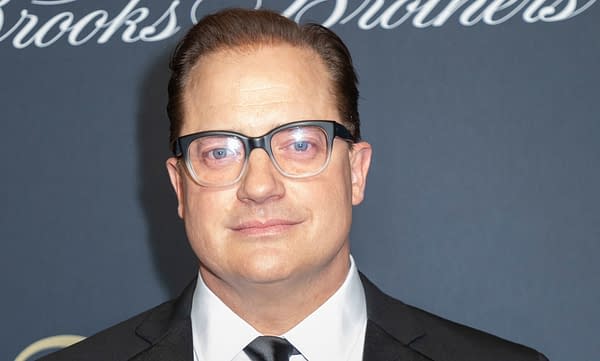 This will be Aronofsky's first film since the polarizing film Mother! in 2017, with his films always being a topic of conversation in some capacity. The Whale screenplay is penned by Samuel D. Hunter, who wrote the off-broadway adaptation as well, with the film being no stranger to praise as well — creating an interesting creative team on all fronts. In regards to the new Aronofsky adaptation, Hunter stated, "adapting my play into a screenplay has been a real labor of love for me." He added, "This story is deeply personal, and I'm very thankful it will have the chance to reach a wider audience. I've been a fan of Darren's ever since I saw Requiem for a Dream when I was a college freshman writing my first plays, and I'm so grateful that he's bringing his singular talent and vision to this film."
What are your thoughts on the Fraser, Hunter, and Aronofsky collaboration known as The Whale? Let us know below!
Enjoyed this article? Share it!