It's Official! Edge and Christian Show to Return to WWE Network for Second Season
On Friday night during WWE's 2018 Hall of Fame induction ceremony, WWE aired a commercial advertising all of the upcoming shows on the WWE Network. First and foremost, amongst the upcoming premieres, is a second season of The Edge and Christian Show that Totally Reeks of Awesomeness.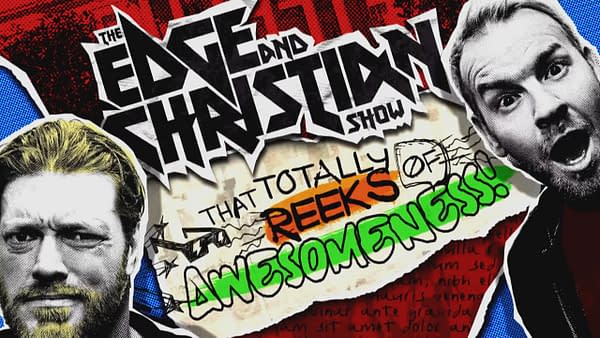 Other upcoming shows include another season of the animated Camp WWE and Storytime, documentaries about Ronda Rousey, AJ Styles, The Hardy Boyz, and Raw 25, Bruce Pritchard's Something Else to Wrestle With podcast, new seasons of Ride Along and Table for Three, and a little something called Elias: Unplugged.
WWE is also planning a second Mae Young Classic women's tournament, as well as a new UK tournament using the classic name King of the Ring. Oh, and they also advertised the Greatest Royal Rumble event in Saudi Arabia, which will stream on the WWE Network.
Check out the commercial below: